Iran's Ambassador to Beirut Ghadanfar Roknabadi said Tehran has evidence proving that the four Iranian diplomats kidnapped in Lebanon over three decades ago are still alive and being held in Israeli jails
Iran's Ambassador to Beirut Ghadanfar Roknabadi said Tehran has evidence proving that the four Iranian diplomats kidnapped in Lebanon over three decades ago are still alive and being held in Israeli ja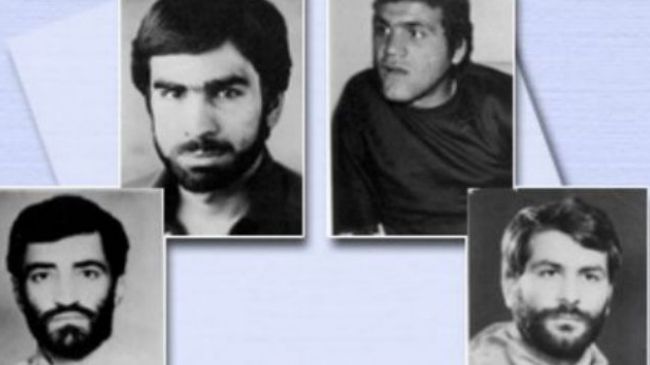 ils.
The Iranian envoy made the remarks in a ceremony marking the 31st anniversary of the abduction of the four diplomats -- Ahmad Motevaselian, Sayyed Mohsen Mousavi, Taqi Rastegar Moqaddam and Kazem Akhavan - kidnapped on July 4, 1982 by a group of Israel-backed gunmen at a checkpoint in northern Lebanon.
"Well, we announced that we couldn't find any document which proves they have been martyred here in Lebanon. All of the documents prove that they were transferred when they were kidnapped in Lebanon," Roknabadi said.
"They (diplomats) have been transferred to occupied Palestine," he added.
He stated that the case is a "national and human" issue and called on the international community to exert more pressure on the Israeli regime to release the Iranian diplomats as soon as possible.
Also attending the ceremony was advisor to the Iranian president Maryam Mojtahedzadeh who criticized the international community for remaining tight-lipped on the case.

"If they had a different nationality, there would have been an international outcry especially from human rights organizations. But since the Iranians and Israelis are involved, the international community has turned a blind eye," she told Press TV.
She also called on the Lebanese government and international organizations to adopt serious and effective measures to determine the fate of the four abductees.