WikiLeaks: Who backed President Michel Sleiman? Why?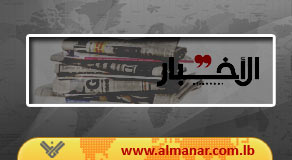 The road to presidency was the name of the new series of WikiLeaks cables, published on Wednesday by Lebanese daily Al-Akhbar, concerning the period prior to the election on Michel Sleiman as consensus President.
The published cables showed that the head of the Future party in Lebanon Saad Hariri backed Michel Sleiman for presidency to "embarrass" Hezbollah and "harm" the head of the Change and Reform parliamentary bloc MP Michel Aoun.
They confirmed that the "battle" against Hezbollah was the essence of all challenges in the country in the eyes of Hariri's bloc…
HARIRI SEEKS TO EMBARRASS HEZBOLLAH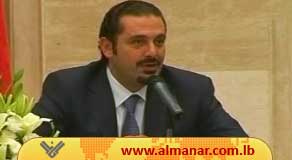 According to a November 4, 2007, WikiLeaks cable, the head of the Future party Saad Hariri believed that Michel Sleiman's election as president would "embarrass" Hezbollah and harm Free Patriotic Movement leader MP Michel Aoun.
The mentioned cable spoke of a meeting between Hariri and then US Ambassador to Lebanon Jeffery Feltman during which the Future party leader informed Washington that the March 14 camp had not reached an agreement over a presidential candidate, less than a month before then President Emile Lahoud's term was scheduled to end.
However, Hariri informed Feltman of a "plan B", which called for the election of then Army Commander Michel Sleiman as president. He justified the choice by saying that Sleiman was not responsible for Hezbollah's smuggling of arms into Lebanon.
US INITIALLY OPPOSED SLEIMAN'S ELECTION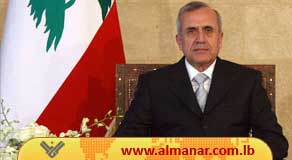 Meanwhile, an October 16, 2007, WikiLeaks cable showed that the United States initially opposed Michel Sleiman's election as president. It spoke of a meeting between then Army Commander Michel Sleiman and then US Ambassador to Lebanon Jeffrey Feltman during which the former rejected claims that he was a "Syrian agent", voicing fears over what Damascus had in store for Lebanon.
Feltman noted in the cable that Sleiman denied that he aimed to become president and spoke highly of Defense Minister Elias Murr and Mustaqbal movement leader Saad Hariri. He was quoted as saying that "the Sunnis discovered the army thanks to Saad Hariri's support."
Sleiman also stressed the need for supporting cooperation between Hariri and the army in order to prevent the northern region of Akkar from falling victim to Islamist extremists "who are being controlled by Damascus." He added that he worked hard to maintain the Lebanese army's unity, noting that it was not an easy task.
In another meeting with Feltman, Sleiman claimed that Hezbollah supported his candidacy to the presidency in order eliminate his chance of getting elected. He explained that the party wanted to maintain the status quo in Lebanon and it did not want an agreement to be reached on its weapons. He went on to say that he wanted to establish good ties with Syria, but not at the expense of maintaining the party's arms indefinitely.
GEAGEA BACKED LAHOUD, HARB, RIZK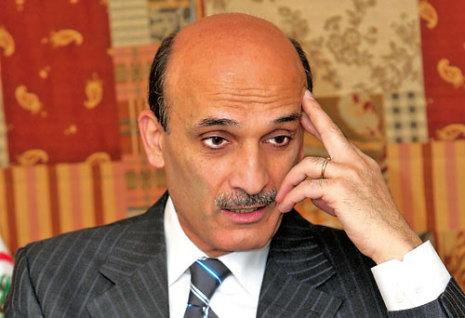 Another WikiLeaks cable, dated November 8, 2007, revealed that Lebanese Forces chief Samir Geagea backed Nassib Lahoud, Butros Harb and Charles Rizk "as a last resort" for the presidency.
The cable said that Geagea rejected a French initiative asking former Maronite Patriarch Nasrallah Sfeir to propose a list of five possible candidates, fearing that such a move would bring a "weak president who would yield to pressure from Hezbollah and Syria."
The LF chief told Feltman that the March 14 coalition would elect a president in the parliament with majority vote of half-plus-one. However, according to the cable, Geagea warned that such a move by the former parliamentary majority would lead to a clash with Hezbollah which would then control most parts of the country.
HARIRI TO SAUDI: YES SIR!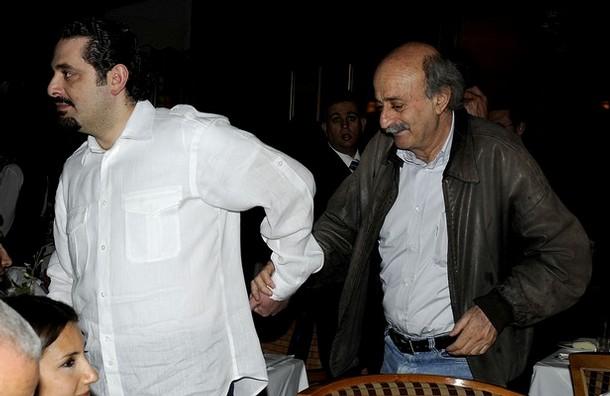 Meanwhile, a WikiLeaks cable, dated November 3, 2007, quoted then Saudi ambassador to Lebanon Abdul Aziz Khoja as describing Hezbollah as "the devil."
The ambassador stressed that Hezbollah and Syria reject the holding of presidential elections. According to the cable, Free Patriotic Movement leader Michel Aoun had approved the postponement of the elections to improve his chances of getting elected.
Khoja also predicted that Nassib Lahoud would be elected president and Najib Miqati would be named prime minister. King Abdullah has advised Hariri to wait until after the parliamentary elections to be named prime minister, Khoja reportedly said. The leaked cable said that "Yes Sir" is Hariri's only reply to any Saudi proposal.