An Israeli platoon crossed towards the Lebanese territories and attempted to kidnap a young shepherd. However, the dogs accompanying the flock of sheep defended him and attacked the Israeli penetrators.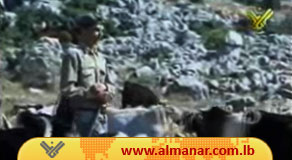 A group of Israeli soldiers crossed into Lebanon, chasing a young Lebanese shepherd in an attempt to kidnap him. However, the shepherd's dog obstructed their plan and fought with the infiltrators.

A report broadcasted on Al-Manar TV station Friday, revealed that a squad of Israeli soldiers set up the ambush inside the Lebanese territories, 250 meters away from the borders, in the liberated Saddana hill in Shebaa.

"Clashes took place between the dogs accompanying the shepherd's flock of sheep and the Israeli soldiers, where one of the dogs bit an Israeli soldier after he hit it with a rifle that deeply injured the dog's head", Al-Manar reporter Ali Shoaib stated.

The shepherd Alaa Mohammad Al-Nabaa told the TV station that "I was herding… the dog started barking… every time I moved forward it barked more. Suddenly, two Israeli squads appeared, one coming from the left side and another from the right side".

"I ran away, they started calling me and asking me to stop, but I kept on running… and then, they started fighting with the dog that attacked them and they hit it on the head", Al-Nabaa added.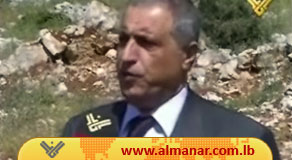 On his part, Development and Liberation bloc MP Kassem Hashem, who visited the location, told Al-Manar that "before we raise this violation to the International Community, we should reveal it to some Lebanese politicians and political groups who continuously praise the International Community and its decisions, and urge us to commit to them".

"We ask them today, who is the part violating international resolutions?" Hashem asked.

In parallel, Al-Manar reporter pointed out that "the Saddana hills are supervised by the UNIFIL that continuously monitors the region by land and air. However, people there look forward that the UNIFIL would not settle for just counting the violations".
Ali Shoaib contributed to this report