Future party bloc MP Khaled Zahraman told Al-Manar website that the level of political discourse signals that Lebanon is heading towards a real crisis. He indicated that former PM Saad Hariri will not return anytime soon.
MP Khaled Zahraman to Al-Manar Website:
Hariri's Return not Imminent… Threats Are Serious!
Aoun Must Abide by Ethical Norms and Resort to Dialogue
Opposition Will Organize Its Ranks, Won't Play Street Game
Aoun's Rhetoric Signals Spiteful, Revengeful Approach
Syrian Leadership Played Role in Cabinet Formation Process
Street Explosion Expected Any Time… Crisis Is Not a Joke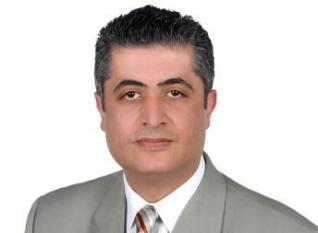 Member of the Future party parliamentary bloc MP Khaled Zahraman said that the level of political discourse signals that the Lebanese are heading towards a real crisis. He held head of the Change and Reform parliamentary bloc MP Michel Aoun responsible in this regard, and hoped that the General would abide by political norms and return to dialogue language.
In an exclusive interview with Al-Manar Website, Zahraman said that Aoun's rhetoric made it clear that his political party is seeking to adopt spiteful and vengeful practices against the 'other bloc'. He said there was no need to wait for the government's performance before taking a stance, and explained that the lineup speaks for itself.
Zahraman revealed that the return of his party's leader, former Prime Minister Saad Hariri, to Lebanon was most probably not imminent, pointing out that the threats against Hariri were serious. He ruled out, meanwhile, the possibility of resorting to the street in the current stage, but warned that explosion was possible at any time.
AOUN SUFFERING FROM ILLUSIONARY VICTORY
Zahraman told Al-Manar Website that the decline in political discourse was caused by the rhetoric of head of the Change and Reform parliamentary bloc MP Michel Aoun. He said the rhetoric signaled that the Lebanese were heading towards a real crisis at the level of the country as a whole. He said Aoun and all political parties should abide by political norms and resort to dialogue, since tensed rhetoric is useless and harmful to everyone.
Zahraman accused Aoun of suffering from what he called 'illusionary victory' after he got ten ministers in the new cabinet. Yet, he said his political party could not be accused of corruption, pointing out that his party would accept opening all files without any exception.
"Let all corruptors be held accountable. This is our principle, since we seek a state of law and institutions," he noted. "However, accusing March 14 forces, and more precisely the Future movement and the heritage of former PM Rafiq Hariri, is political per excellence and has nothing to do with reality," he added.
GOVERNMENT HEADING TOWARDS REVENGE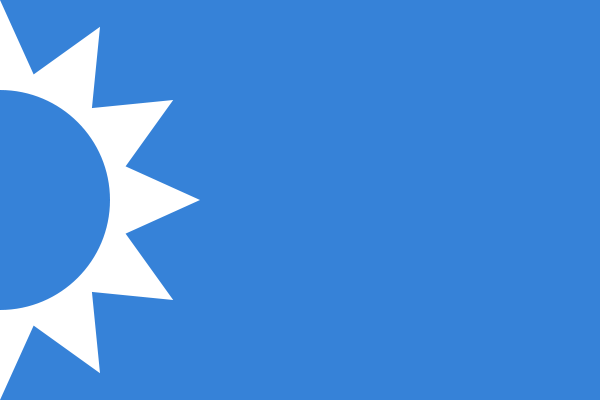 The Future party lawmaker rejected the 'guarantees' made by the new majority officials and expressed belief that the government was heading towards the adoption of spiteful and revengeful practices in dealing with various issues. He expressed hope that Prime Minister Najib Miqati would resist the pressure that would target him in this context. He recalled a statement made by Labor Minister Charbel Nahhas in which he said that OGERO Director General Abdul-Menhem Youssef's days in office were countable, concluding that it was obvious that the government is heading towards revenge.
Zahraman said there was no need to provide the new cabinet with a grace period or at least to wait for its policy statement before taking a stance from it. He explained that the lineup was enough, and claimed that the cabinet included some provocative names. He also recalled that his political party refuses the way in which Miqati was appointed and the former government, headed by Saad Hariri, was overthrown. "We believe this way was neither constitutional nor legal," he said. "We also believe that the cabinet was formed to fight the other group," he added.
HARIRI THREATENED…
Asked about the potential steps that could be taken by the new opposition against the government, Zahraman ruled out the possibility of resorting to the street. He said that the opposition would be fierce but peaceful, and announced that it would work on organizing its ranks in the upcoming stage. "This doesn't mean that we are currently disorganized but we have to put a clear strategy to face our new opposition status," he added.
Answering a question about the absence of head of the Future party, former PM Saad Hariri, and the possibility of his close return to take part of the opposition process, Zahraman said most probably, Hariri's return to Beirut was not imminent. He said the threats received by Hariri seemed to be serious, and noted that they were given to Hariri by Western intelligence services as well as some Lebanese security apparatus. Yet, Zahraman said the opposition would be administered from Lebanon, and noted that there were many leaders in the Future movement who can assume responsibility in Hariri's absence.
STREET EXPLOSION POSSIBLE ANY TIME

The Future party MP told Al-Manar website that a street explosion was possible at any time. He warned last week's incidents in Tripoli were a sign. He said that any security incident would harm all the Lebanese without exception, and stressed the need to deal with the original problem.
Asked about the reasons behind his party's insistence that Syria has played a role in the cabinet formation process, despite the fact that Syrian officials, including Syrian FM Walid Moallem, have denied more than once playing such a role, Zahraman said that these claims did not convince him.
He recalled the visit made by head of the National Struggle Front MP Walid Jumblatt to Damascus on the eve of the cabinet formation, in addition to another visit made by the PM's brother who came with a message stating that the cabinet must be formed within 48 hours. He said that the green light to form the government was given to the new majority after the Syrian leadership took the decision of confrontation. "The Lebanese paper is the first confrontation headline," he concluded.