July 12, 2006, Israel wages an outrageous war on Lebanon. Its real goals: Unspecified. Its strategy: Random bombardment in hope of scoring any goal. Its result: Disastrous.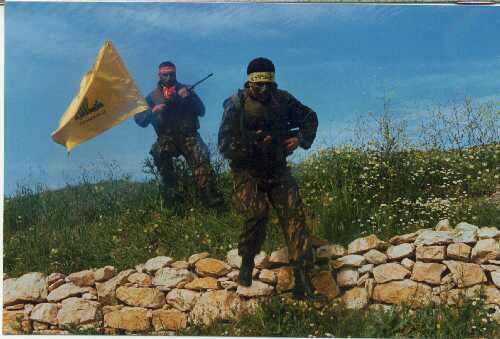 If we don't want to go very far in history, to the beginning of the 1948 occupation, the transfer of the Palestinians, and the emergence of the Arab-Israeli conflict, the beginning of this millennium could be a good starting point to cover how the conflict unfolded.
The 2000 pullout of Israeli occupation forces from most Lebanese territories has fundamentally changed how the world understands Israel, and how Israel perceives itself; an entity beaten and humiliated by a group of Lebanese fighters. Rebuilding this broken image would, six years later, mean more massacres, more destruction, and ultimately another defeat.
In 2004, the Islamic resistance in Lebanon agreed to complete a prisoner exchange deal with the Israeli entity, through German mediation, on the basis of releasing all the Lebanese detainees in Israeli prisons, including Samir Kuntar, in exchange for an Israeli army colonel, Elhanan Tenenbaum, and the bodies of three Israeli soldiers captured during a bold and very complicated resistance operation.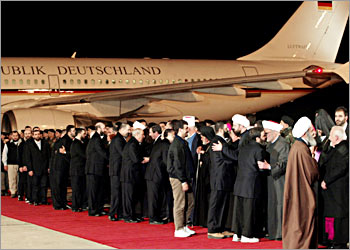 "Bush Administration also Saw the Attack on Lebanon as a Demo for What It Could Expect to Face in Iran"
When the deal was finalized, Hezbollah announced its commitment to the agreement terms. However, Israel, as it's always the case, was predetermined not to observe all the terms of the swap deal; they decided to keep senior prisoner Kuntar in Jail.
Israel's decision gave Hezbollah every moral and legitimate justification it needed to capture more soldiers and exchange them for Kuntar.
Behind the scenes, Israel had other plans for Lebanon: Revenge for the 2000 humiliation.
Reports published in 2006 revealed that Israel had been preparing, with George W. Bush's administration, a blitzkrieg on Lebanon; Hezbollah's July 12 surprise operation had thwarted their scheme, deprived Israel of its surprise factor, and hastened the premeditated war, though in a an utterly chaotic manner.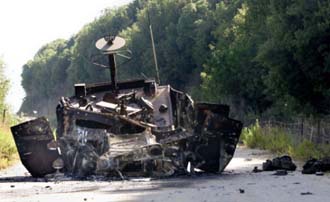 Seymour Hersh reported in the New Yorker magazine in 2006 that "Israeli officials visited the White House earlier this summer to get a green light for an attack on Lebanon. The Bush administration approved in part to remove Hezbollah as a deterrent to a potential US bombing of Iran. A government consultant said the Bush administration also saw the attack on Lebanon as a demo for what it could expect to face in Iran."
When the Israeli soldiers were confirmed captured, Israel was compelled to react. However, its reaction was disproportionate. Hours after the capture operation, Israel's then PM Ehud Olmert announced war on Lebanon and promised it would be very painful and far-reaching.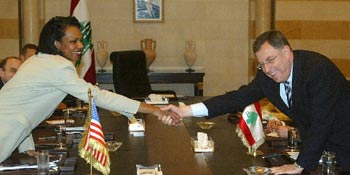 It waged an all-out offensive on Lebanon that lasted for 33 days. Israeli and Western media reports said that Israel had sought to end the war from the second week; however, it was pressured by Washington, some Lebanese sides, and many Arab rulers to continue until crushing Hezbollah once and for all.
Olmert had set a list of goals and claimed that he would not end the war before achieving them. He wanted to destroy Hezbollah's military arsenal, crush the resistance, forcibly implement UN resolution 1559 (that stipulates disarming the resistance), demilitarize the South Litani River area, and change the political equation inside Lebanon by squashing the internal power of Hezbollah and supporting the position of the March 14 powers.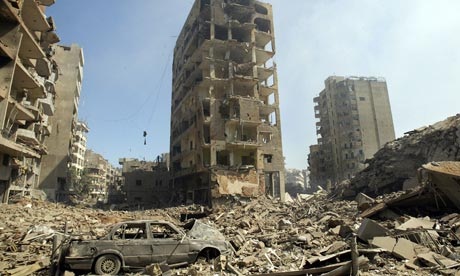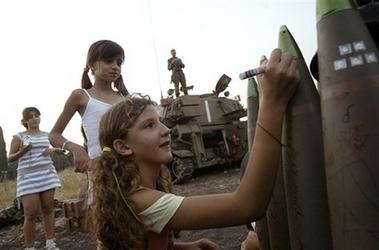 As days were passing by, Olmert's list kept shrinking until it vanished. Israel lost the upper hand in the conflict and appealed to the international community to help put an end to the war.
Israel used up every kind of missiles it had, its stockpiles and its expired missiles flowed off, and the U.S. supply of arms from its base in Qatar was not enough. This time war was not outside the boundaries of the Zionist entity; it was within. Galilee, Safad, Haifa, Khodeira, and many other occupied cities were being showered with resistance missiles. Tel Aviv itself was at stake.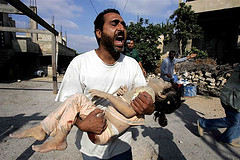 The last days of war were the most severe. Israel's bank of targets had depleted since the beginning of the war. Washington and its Arab allies wanted Israel to continue; if we can't crush Hezbollah let's make the Lebanese themselves turn against it. Houses, schools, hospitals, mosques, churches, roads, bridges and approximately everything came under random fire.
Massacres were committed, and the scenes of dismembered and charred corpses of civilians filled the airwaves and the World Wide Web; babies, children, men and women whose images could never be forgotten.
Israel was going crazy. It goes without saying that this criminal entity was established on blood, corpses, and the sufferings of others. In the year 2000, this expansionist entity fell back and established the fact that the Middle East's strongest army was not omnipotent. In 2006, Israel was again dealt a severe blow and again failed to protect its so called homeland security. Sometime later – as Zionist rabbis and researchers believe – Israel's "Third Temple" will fall down and this entity as we know it now, will cease to exist.