Sixteen Lebanese servicemen kidnapped by Takfiri group, Nusra Front, were freed on Tuesday in exchange for extremist prisoners held in the Lebanese jails.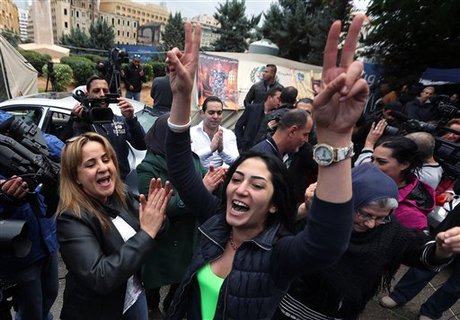 Jubilation and joy were prevalent in Beirut as the families of 16 Lebanese servicemen were reunited on Tuesday at the Grand Serail in Downtown Beirut after a year and four months in captivity.

The freed soldiers, who arrived to the Serail wearing their military uniforms, were greeted by Lebanese officials, including Prime Minister Tammam Salam, General Security head Maj. Gen. Abbas Ibrahim, Army commander Gen. Jean Qahwaji and Qatari Ambassador to Lebanon Ali Bin Hamad Al-Marri.

They received a hero welcome at the Serail with families and people bursting in joy and tears.

Maj. Gen. Ibrahim said: "After 16 months of suffering with a very complex situation, this day has arrived... Despite how difficult the case was, it was important that we preserved and respected Lebanon's sovereignty by bringing back its soldiers."

Ibrahim thanked all sides that cooperated and helped in ending the hostage crisis with the Nusra Front terrorists.

After naming the nine captives still being held by ISIL, all in the Lebanese army, Ibrahim said that he hoped continued efforts will also lead to their release.

The servicemen kidnapped by Al-Nusra Takfiri group were freed in exchange for extremist prisoners held in the Lebanese jails.
Soldiers and policemen appeared coming to the swap point on the back of several pickup trucks in Wadi Hmayyed in Arsal barrens.
They were handed over to the Red Cross operators who were accompanied by the General Security servicemen.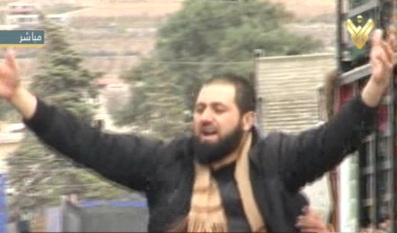 Thank You Sayyed Nasrallah!
The convoy stopped at the 8th Brigade headquarters where the freed soldiers and policemen received a hero welcome by the army and the residents.
When they arrived in the Bekaa town of Al-Labweh, the servicemen expressed their thanks for Hezbollah Secretary General Sayyed Hasan Nasrallah and Maj. Gen. Abbas Ibrahim, where one military said that what happened was "a victory for Sayed Hassan Nasrallah."
Shortly before the swap deal began, General Security announced that it had received the body of Mohammad Hamieh, who was shot dead by the militants in September 2014, about a month after his abduction by the insurgents.
37 servicemen were kidnapped during the August 2014 battle with Nusra Front and ISIL (so-called Islamic State in Iraq and Levant) in Arsal barrens.
Since then, eight servicemen have been released and four killed, including Hamieh, leaving 25 in captivity.