Lebanon falls short of the much-needed funds to provide Syrian refugees with their daily living needs, Prime Minister Tammam Salam said on Thursday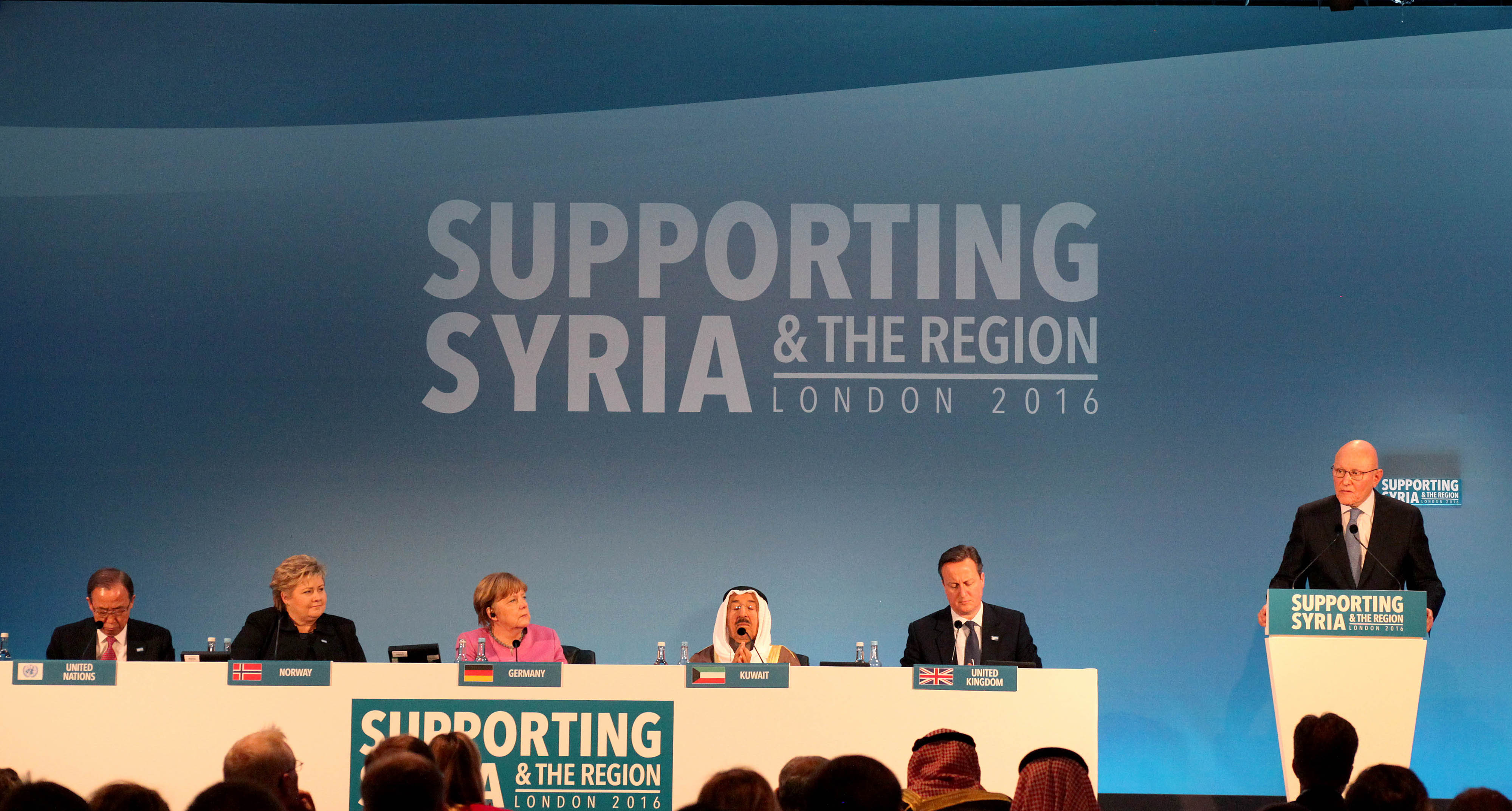 Lebanon falls short of the much-needed funds to provide Syrian refugees with their daily living needs, Prime Minister Tammam Salam said on Thursday, lamenting the fact that the poverty and desperation that 1.5 million Syrian refugees have carried to Lebanon have only exacerbated the already existing perils that Lebanon endures.

The Prime Minister is currently on a visit to London where he is taking part in London Donors Conference, along with an accompanying delegation of senior Lebanese officials.

"The prevailing living conditions in Lebanon have all contributed to the inadequate living conditions of Syrian refugees. Lebanon already suffers limited capacities and services," the Prime Minister said in a word addressed to the participating international community.

The premiere stressed that against all odds, Lebanon still managed to handle the refugee crisis in a way that exceeded the expectations of international treaties, moral values, and human rights.

"This took a heavy toll on the Lebanese economy. Poverty and unemployment have rocketed, growth has plummeted, not to mention the sharp decline in all the substantial things," he added.

In a solemn appeal to his international audience, Salam stressed it was high time all acknowledged that the Syrian crisis entailed bigger support at all the different levels.

He deemed specialized development support as the sole means to handle the crisis.

"This opens economic horizons and creates job opportunities. This will allow refugees to make their own living and simultaneously preserve their dignity," Salam maintained, reminding that if adopted, this would eventually alleviate the need for "philanthropic" grants and funds.

The Prime Minister also saw in this conference an opportunity to remind the international community that a political solution to the Syrian crisis was the only available option, despite being a road full of impediments, citing the example of Geneva conference.

"The entire world needs to realize that there's a grave danger in having a new wave of refugees moving further than those countries neighboring Syria," Salam said, also warning from transforming refugee compounds to a terror-fertile ground.

The Prime Minister concluded by anticipating a quality leap in the international response to the Syrian refugee crisis.

"Time is running. The danger is tangible," Salam warned.

He pinned hope on having all the conference participants make this event a success by demonstrating honorable commitment to mutual agreements between the Lebanese government and its international partners.

"A modest increment to the budget might help preserve social balance and values for decades to come," he added.

"Lebanon seeks projects, programs, job opportunities, schools seats, vaccination campaigns, ceilings that protect from the rain and cold, and a smile on children's faces... those are the standards that we hope you would adopt in your help for us," somber Salam said.