Turkey remains a "strong" member of NATO, the presidency said on Wednesday.
Turkey remains a "strong" member of NATO, the presidency said on Wednesday, after a hugely symbolic visit by President Recep Tayyip Erdogan to Russia raised questions about its future in the alliance.
Erdogan's spokesman Ibrahim Kalin said Ankara's NATO membership -- which dates back to 1952 -- was not "mutually exclusive" with relationships with other countries like China and Russia.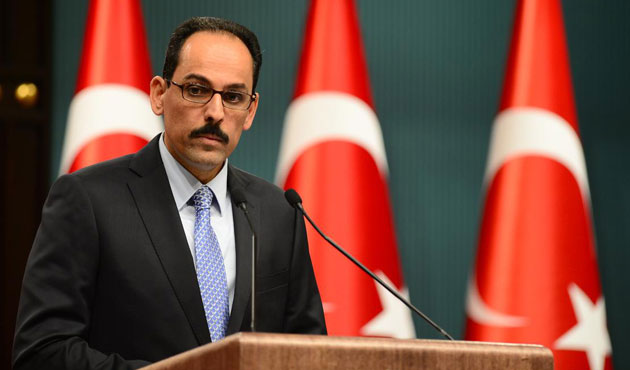 "There is no argument that Turkey should not remain a member. It is something important. We are a strong member," he told reporters during a briefing at the presidential palace in Ankara.
His comments came shortly after NATO spokeswoman Oana Lungescu said Turkey's NATO membership was "not in question", in a statement issued in response to "speculative press reports".
Kalin said: "We do not see this as a zero sum game. We do not see (relations with other countries) as mutually exclusive, we see it as mutually empowering."
After a rogue military faction tried to oust Erdogan in the failed July 15 coup, Turkey has criticised what it perceives to be the European Union's lack of support.
Erdogan's visit to Russia -- his first foreign trip since the coup bid -- caused concern that Ankara's close ties with the West could be at risk.
But Kalin said Ankara felt isolated after the failed putsch because no EU leader had paid a visit to Turkey, recalling that top European officials had rushed to France after militant attacks there.
"They have called -- and we thank them for that -- but after such a critical moment, is coming to Turkey so difficult?"
He said Tuesday's meeting between Putin and Erdogan was "good" and the two countries wanted to get relations back on track, six months after Ankara's shooting down of a Russian war plane on the Syrian border caused an unprecedented crisis in ties.
Kalin said Ankara and Moscow wanted to work together to help the Syrian people suffering after more than five years of civil war.
Meanwhile, Kalin insisted Turkey's position on Syrian President Bashar Assad had not changed despite the reconciliation with Russia: "We still want him to go. Our position has not changed."