Syrian citizens have found spy devices in the hills that surround the town of Afrin, in Syria, dropped last week by US aircrafts which entered Syrian airspace through the Turkish border
Syrian citizens have found spy devices in the hills that surround the town of Afrin, in Syria, dropped last week by US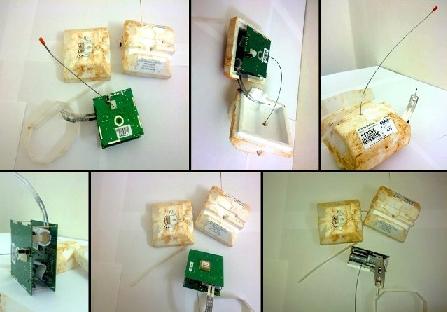 aircrafts which entered Syrian airspace through the Turkish border.
Opposition Syrian Website Al-Hakika (The Truth) quoted Turkish sources as confirming the news cited from Syrian Kurds. The sources explained that the aircrafts that dropped the devices were American, not Turkish. They added that the aircrafts took off from Incirlik air base, southeast of Adana, which is 130 km away from the city of Afrin, mainly to belong to the Kurdish nationalists.
The Turkish source said that the dropping of these devices "came after the Syrian authorities' decision to deploy the seventh contingent along the eastern border and south-eastern province of Hatay (Iskenderun Brigade)."
"This action aims at eavesdropping on communications between the Syrian troops, locating their spots accurately and collecting any information about them in order to provide it to U.S. and Turkish authorities, and perhaps to the Syrian Free Army as well as monitoring any military movement by the PKK in the region," the sources added.
Syrian citizen Adnan Mustafa was the first to publish the news on his page on Facebook, with photographs of the devices found.