Arab leaders on Thursday urged a peaceful solution to the crisis in Syria at a landmark summit in Baghdad
Arab leaders on Thursday urged a peaceful solution to the crisis in Syria at a landmark summit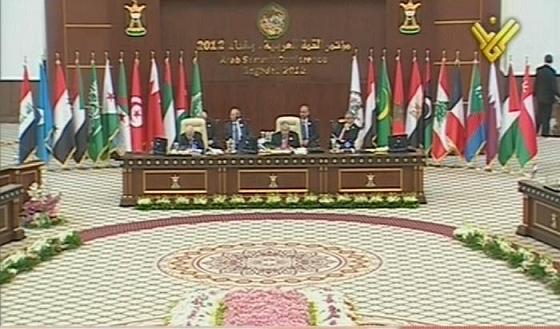 in Baghdad.

Only nine visiting leaders of the 22-member Arab League turned up for the summit, the first to be held in the Iraqi capital in more than 20 years, which was opened with a call for peace by UN chief Ban Ki-moon.

Reflecting the rift between Arab countries on steps they believe should be taken to end the crisis in Syria, officials said a final summit statement would not call on President Bashar al-Assad to quit nor consider arming the militants against him as some states have demanded, according to AFP.

Qatar and Saudi Arabia only sent envoys to Baghdad. Qatar explained its decision as being designed to send a "message" to hosts Iraq.
In his speech opening the summit, Ban called for Syrian authorities to implement UN-Arab League envoy Kofi Annan's peace plan and for an end to 'violence' ravaging the country.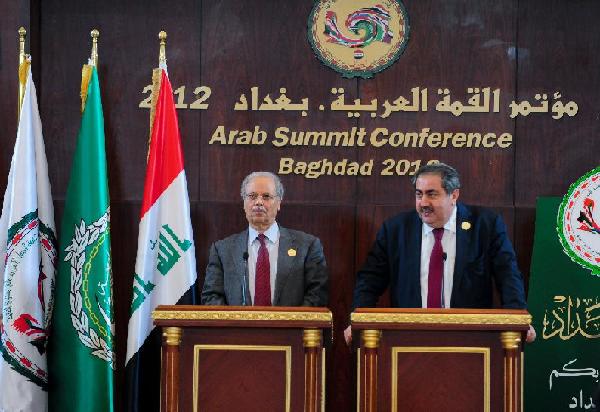 "We reiterate our call for a peaceful solution to meet the expectations of the Syrian people without any foreign interference," Iraqi President Jalal Talabani meanwhile told the summit.

Arab leaders have said they will at the summit call for talks between the Syrian government and the so-called opposition based on a six-point peace plan proposed by Annan, according to a draft copy of the Baghdad Declaration obtained by AFP.
Iraqi Prime Minister Nuri al-Maliki warned that arming the rival camps in Syria would lead to a "proxy war" fought by outside powers. "This option will prepare the ground for foreign military intervention in Syria and so infringe on the sovereignty of a brother Arab country," he said.