Hackers vowing to wipe Israel off the map of the Internet had staged dozens of cyber attacks on Israeli sites on Saturday night.
Hackers vowing to wipe Israel off the map of the Internet had staged dozens of cyberattacks on Israeli sites on Saturday night.
The campaign by hackers around the world, has so far vandalized dozens of Israeli sites and released hundre
ds of e-mail addresses and passwords.
Sites serving Israeli government agencies, including the Securities Authority, the Ministry of Immigrant Absorption and the Central Bureau of Statistics were brought down, according to a list posted on hackersnewsbulletin.com.
Some 19,000 Israeli Facebook accounts were hacked by the group Anonymous in an "operation" called #OpIsrael.
The virtual campaign was launched by hackers affiliated with the Anonymous group in order to protest Israeli policies in Palestine. The organizers threatened to wage "the largest Internet battle in the history of mankind" that would eventually "wipe Israel off the map of the Internet."
"You have not stopped your endless human right violations," the group said in a post addressed to the Zionist e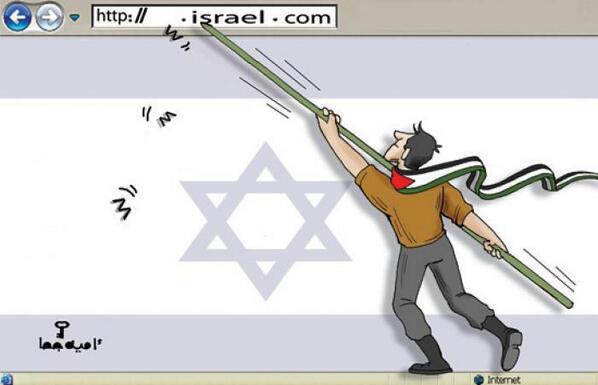 ntity's government.
"You have not stopped illegal settlements. You have not respected the ceasefire. You have shown that you do not respect international law."
"This is why that on April 7, elite cyber-squadrons from around the world have decided to unite in solidarity with the Palestinian people against Israel as one entity to disrupt and erase Israel from cyberspace."
Israeli sources said that the attack was launched from areas in south Africa. Later on, the group was followed by other hackers from Arab and Muslim countries, including Palestine, Lebanon, Syria, Jordan, Saudi Arabia, Algeria, Tunisia and Morocco.
The sources said that groups of hackers from Iran and Indonesia joined the campaign, adding that around 5000 hackers took part in the operation.
MEDIA OUTLETS DEPRECIATE ATTACK
Meanwhile, some media outlets appeared to be downplaying the cyberattack, with both Agence France Press and Arab television, al-Jazeera, along with Israeli media, reported that the attack was "failed."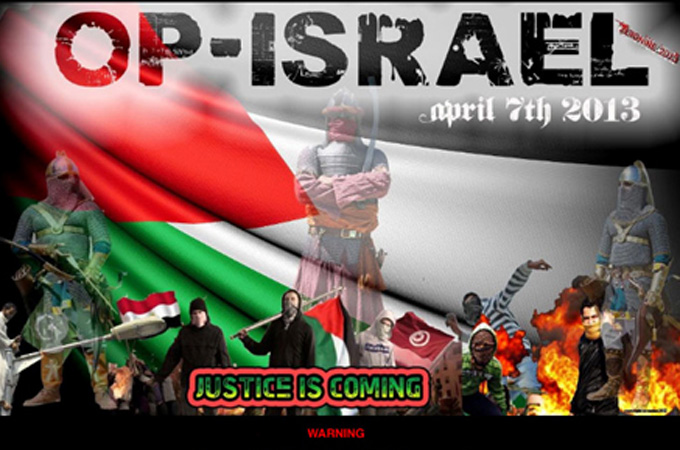 "Hackers have launched an assault on Israeli websites, but the damage has been minimal as the Jewish state is prepared to fend off such attacks," AFP said in its report.
"The hackers associated with the activist group Anonymous reportedly hit the websites of the premier's office, the defense ministry, the education ministry and the Central Bureau of Statistics, among others", the agency said, noting that: "but all appeared to be running normally."
Meanwhile, al-Jazeera reported that "a weekend cyberattack campaign has targeted Israeli government websites but failed to cause serious disruption."
It quoted an official at the Israeli government's National Cyber Bureau, Yitzhak Ben Yisrael, as saying that the "hackers had mostly failed to shut down key sites."
Below is the link of the post adressed by Anonymous to the Israeli government: