Lebanese army troops have thwarted a smuggling plot by a group of armed men to deliver weapons to 'extremist groups'
Lebanese army troops have thwarted a smuggling plot by a group of armed men to deliver weapons to 'extremist groups.'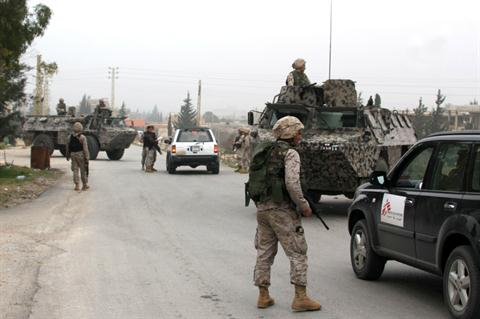 In a statement released on Sunday, the Lebanese army announced that it had received information indicating that "some people were preparing to smuggle arms to extremist groups".
Media reports said an army unit was accordingly dispatched to Ain Zhalta village in the Chouf district of southwestern Lebanon late on Saturday and foiled the weapons delivery attempt.
The operation led to a shootout between Lebanese army forces and the gunmen. An armed man was killed in the gun battle, while another was injured. The wounded man was arrested along with seven other gunmen after the clashes.
Meanwhile, a Lebanese soldier was wounded in the fierce exchange of fire. A military vehicle also sustained damage.
The eight detainees are being interrogated by Lebanese judicial authorities.
The seized arms haul included heavy-, medium- and light-caliber weapons, and a large amount of munitions of various types.