Eighteen people were killed when several explosions struck a city in southern Turkey, near the border with Syria.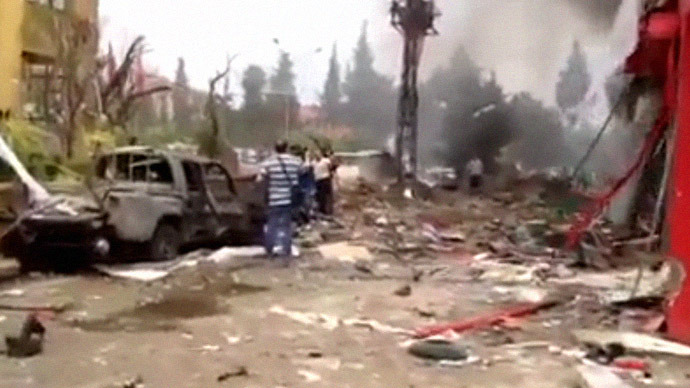 Turkish Interior Minister Muammer Guler said number of people killed in Reyhanli blasts rises to 18, Anadolu news agency reported.
The blasts took place in Turkey's Reyhanli town of the southern province of Hatay on Saturday, near the border with Syria.
Initial reports said that many casualties were taken to nearby hospitals by ambulance, according to a local newspaper. Health Minister Mehmet Muezzinoglu said at least 15 ambulances rushed to the scene to help the injured, Associated Press reported.
Search and rescue operations are underway in the southern town of Reyhanli on Saturday to save individuals who may be under rubble following two separate blasts earlier in the day.
At least eight motor vehicles and a large number of buildings have been destroyed as a result of the blasts.
It remains unclear how many explosions took place with conflicting reports of two and four blasts emerging, Al-Manar correspondent reported.
However, two vehicles packed with explosives blew up near the town hall and the post office in Reyhanli, Anatolia news agency quoted Guler as saying.
Reyhanli, a town of about 60,000 in Hatay Province, has come under attack several times in recent months. In February, a mortar round landed near the border, killing 13 and injuring 33.