A Bahraini activist approached the panel at Britain's annual Royal Windsor Horse Show and shouted: "you are a dictator."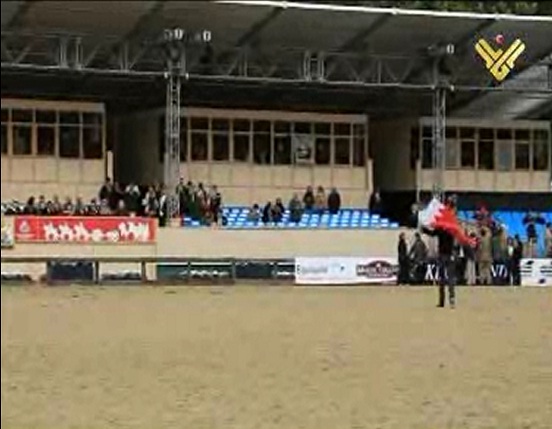 A Bahraini activist approached the panel at Britain's annual Royal Windsor Horse Show, attended by UK Queen Elizabeth and Bahraini ruler Hamad bin Isa Al Khalifah and shouted: "you are a dictator."
Ahmad Alwadaei, 26 years, surprised his country's head on Tuesday when he stood before the Queen carrying Bahrain's flag and a banner saying: "Your Majesty, Stop Supporting the Dictator," in reference to the UK support received by the Bahrain regime in its bloody cracking down over the popular revolution launched in February 2011 demanding democracy in the Arab kingdom.
Alwadei was quickly stopped by security forces and arrested along with the activist Moussa Abd Ali for seven consecutive hours before being released.
"It hurts me to see the King enjoying at a time while people in Bahrain are suffering from his rule," he told media outlets.
The 2013 edition of the show is celebrating its 70th anniversary and included a special show by the Bahrain Arab Horse Display.
During the ceremony, the Bahraini ruler presented the British Queen two pure-bred Arabian horses in recognition of her efforts to promote Bahraini-British relations.
Khalid and Nasser, Bahraini ruler's sons, also participated in the show, despite being accused by international organizations of torturing detainees and committing other violations.
That was not the first time Bahraini activists tried to express rejection before the Bahraini King outside the Kingdom. Previously, Abd Ali intercepted his way in London and shouted in his face "Down with Hamad."
Also in New York, activist Hussein Abdullah intercepted Hamad's way in conjunction with the United Nations Association meeting, and shouted in his face "Down with Hamad."