Syrian army managed to regain control on Thursday over the Quneitra border crossing in the Golan Heights, a few hours after being seized by the so-called 'free Syrian army.'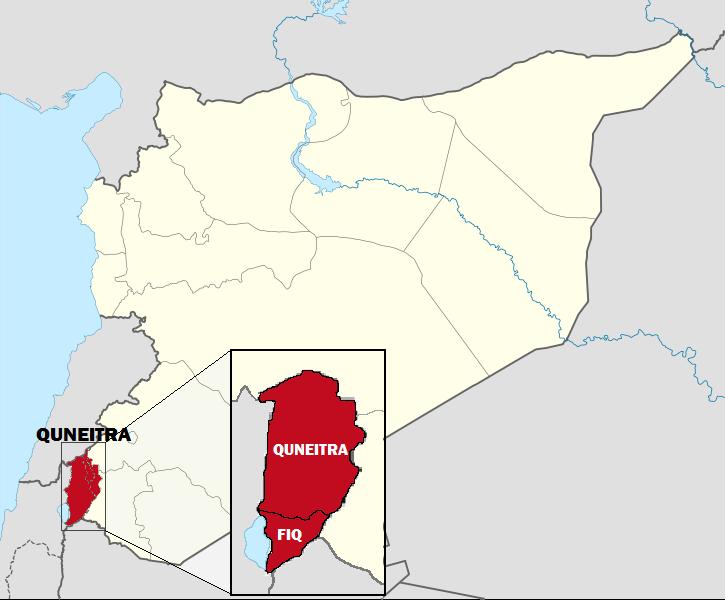 Syrian army managed to regain control on Thursday over the Quneitra border crossing in the Golan Heights, a few hours after being seized by the so-called 'free Syrian army.'
According to the Syrian news agency SANA, units of the Syrian national army inflicted the armed groups heavy losses, in a series of military operations carried out Thursday in the areas of Hujeira, Saqba, Adra and Nabek in Damascus countryside.
Several militants were killed, including mercenaries of different nationalities fighting in Syria.
Upon recapturing Quneitra, the Zionist army enforced preparedness in the occupied Golan and installed Arrow-2 missiles.
In the same context, Army units continued chasing militiamen in al-Harak and western al-Mleha neighborhoods in Daraa countryside, hitting on them direct shots.
A military source told SANA that the operations have resulted in number of militants killed and injured, along with destroying their weapons and confiscating a 90-b cannon.
"Nezar Mohammad Abdul Rahman al-Haraki, commander of the so-called 'Martyrs' of Western al-Mleha' was among those killed," the source added.
The Syrian army vowed on Wednesday to crush terrorist insurgents in every corner across Syria, after recapturing the strategic border city of al-Qusayr.
The Army launched on May 19 a large-scale operation in the city to clear the area of terrorist gangs and liberate the citizens stuck there.
Syria was hit by a violent unrest since mid-March 2011, where the Syrian government accuses foreign actors of orchestrating the conflict, by supporting the militant opposition groups with arms and money.