A US government report concluding Syria has used chemical weapons against militants is a fabrication
A US government report concluding Syria has used chemical weapons against militants is a fabrication, a senior Russian lawmaker said Friday.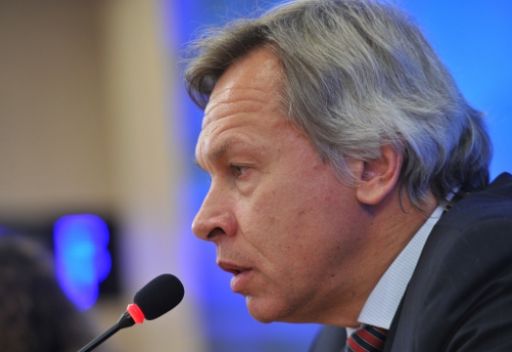 "Information about the usage of chemical weapons by [Syrian President Bashar] Assad is fabricated in the same way as the lie about [Saddam] Hussein's weapons of mass destruction [in Iraq]," Alexei Pushkov, head of the Russian lower house of parliament's international affairs committee, said on Twitter.
US President Barack Obama "is going the same way" as former President George W. Bush did then, Pushkov said.
The White House said on Thursday it now believes with "high confidence" that Syrian government forces have used chemical weapons many times during the two-year conflict there, and vowed to boost US aid to the armed opposition fighting to remove Assad from power.
White House Deputy National Security Adviser Ben Rhodes said Obama had decided to provide further support, including military support, for Syrian opposition forces as a result of its conclusion that government forces has used such chemical weapons.
Unconvincing Claims
Russia President Vladimir Putin's top foreign policy adviser said Friday that claims by the United States on use of chemical weapons was "unconvincing" and warned that direct military aid to militants would hurt peace efforts.
"The information that has been presented, the facts that have been presented do not look convincing to us," Yury Ushakov told reporters.

Ushakov said the chances of holding a Syrian peace conference that Russia and the United States proposed jointly on May 7 would be hurt by Obama's decision to provide military support for the opposition.
NATO Urges UN Inspection

In response, NATO Secretary General Anders Fogh Rasmussen on Friday welcomed a "clear" US statement accusing the Syrian regime of using chemical weapons and said Damascus must let the UN investigate the allegations.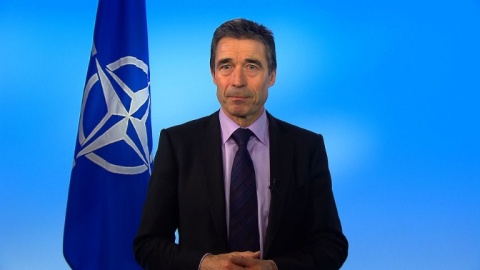 "I welcome clear US statement. Urgent that Syria regime should let UN investigate all reports of chemical weapons use," he said on his official Twitter feed. He said the international community had made clear that the use of chemical weapons was "completely unacceptable" and a "breach of international law".

"NATO Patriots will ensure effective protection of Turkey against any Syria missile attack, chemical or not," he said, referring to the air defense missiles that NATO has stationed in Turkey.