Syrian militants in Gouta have admitted to AP correspondent Dale Gavlak that they were responsible for last week's chemical weapons incident, revealing that the rebels mioshandled the weapons provided by Saudi intelligence.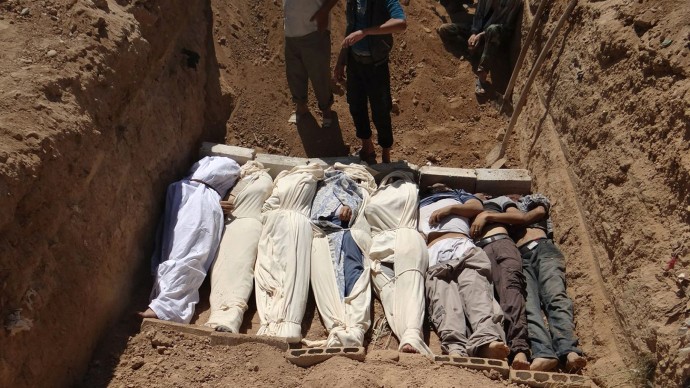 Syrian militants in the Damascus suburb of Gouta have admitted to Associated Press (AP) correspondent Dale Gavlak that they were responsible for last week's chemical weapons incident, revealing that the casualties were the result of an accident caused by rebels mishandling chemical weapons provided to them by Saudi Arabia.
"From numerous interviews with doctors, Gouta residents, rebel fighters and their families, many believe that certain rebels received chemical weapons via the Saudi intelligence chief, Prince Bandar bin Sultan, and were responsible for carrying out the (deadly) gas attack," writes Gavlak.
Rebels told Gavlak that they were not properly trai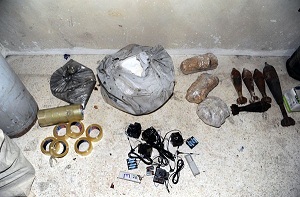 ned on how to handle the chemical weapons or even told what they were. It appears as though the weapons were initially supposed to be given to al-Nusra Front militants.
"We were very curious about these arms. And unfortunately, some of the fighters handled the weapons improperly and set off the explosions," one militant named 'J' told Gavlak.
"al-Nusra Front militants do not cooperate with other rebels, except with fighting on the ground. They do not share secret information. They merely used some ordinary rebels to carry and operate this material," he said.
His claims are echoed by another female fighter named 'K', who told Gavlak, "They didn't tell us what these arms were or how to use them. We didn't know they were chemical weapons. We never imagined they were chemical weapons."
"When Saudi Prince Bandar gives such weapons to people, he must give them to those who know how to handle and use them," she warned. She, like other Syrians, do not want to use their full names for fear of retribution.
Abu Abdel-Moneim, the father of an opposition rebel, also told Gavlak, "My son came to me two weeks ago asking what I thought the weapons were that he had been asked to carry," describing them as having a "tube-like structure" while others were like a "huge gas bottle." The father names the Saudi militant who provided the weapons as Abu Ayesha.
According to Abdel-Moneim, the weapons exploded insid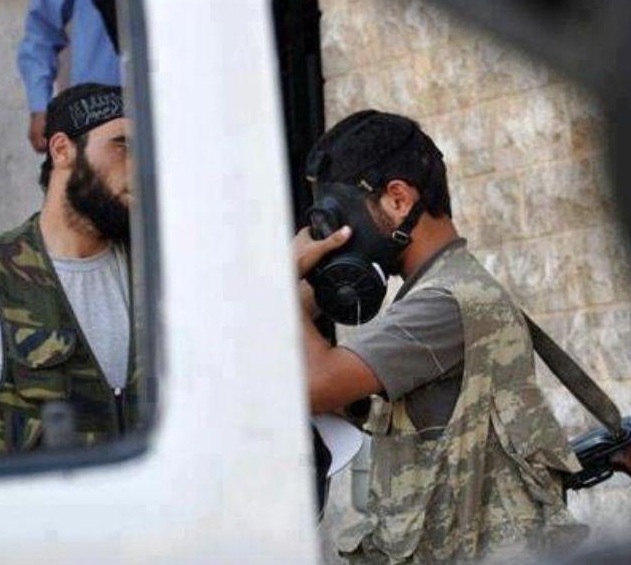 e a tunnel, killing 12 rebels.
Abdel-Moneim said his son and the others died during the chemical weapons attack. That same day, al-Nusra Front, which is linked to al-Qaida, announced that it would similarly attack civilians in the Assad regime's heartland of Latakia on Syria's western coast, in purported retaliation.
Doctors who treated the chemical weapons attack victims cautioned interviewers to be careful about asking questions regarding who, exactly, was responsible for the deadly assault.
The humanitarian group Doctors Without Borders added that health workers aiding 3,600 patients also reported experiencing similar symptoms, including frothing at the mouth, respiratory distress, convulsions and blurry vision. The group has not been able to independently verify the information.
Gouta townspeople said the rebels were using mosques and private houses to sleep while storing their weapons in tunnels.
"More than a dozen rebels interviewed reported that their salaries came from the Saudi government," writes Gavlak.
It's worth to mention AP did not adopt the report, so it was published via other websites.