Israeli Prime Minister Benjamin Netanyahu headed for the United States on Sunday claiming he wants to tell the truth to counter Iran's "charm offensive."
Israeli Prime Minister Benjamin Netanyahu headed for the United States on Sunday claiming he wants to tell the truth to counter Iran's "charm offensive."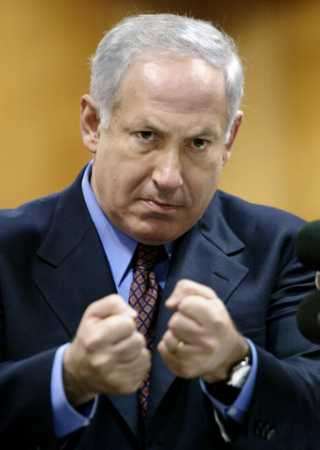 "I intend to tell the truth in the face of the sweet talk and charm offensive of Iran," public radio quoted Netanyahu as saying before boarding a plane for Washington. "Telling the truth at this time is essential for world peace and security and, of course, for Israel's security," he said.

Israeli media said Netanyahu had instructed government ministers to refrain from publicly commenting on the telephone call between the US and Iranian presidents for fear of complicating his White House talks on Monday.

But that has not stopped his confidants speaking out, and President Shimon Peres warned that the tone of much of the commentary was "dangerously scornful" of Israel's key ally.

"You can agree or disagree (with the Americans) but I don't like this scornful tone," Peres told army radio. "Other people have brains to think too, not just us. We should talk to them and try to influence them."

After meeting Obama, Netanyahu is due to address the UN General Assembly on Tuesday, the same forum where last year he used a cartoon bomb as a prop to underline how close he believed Iran was to being able to build one.