The United Nations Children's Fund (UNICEF) has reported that Israeli violations against detained Palestinian children are still ongoing, despite an alleged Israeli decision to improve their conditions, and the methods of interrogation
The United Nations Children's Fund (UNICEF) has reported that Israeli violations against detained Palestinian children are still ongoing, despite an alleged Israeli decision to improve their conditions, and the methods of interrogation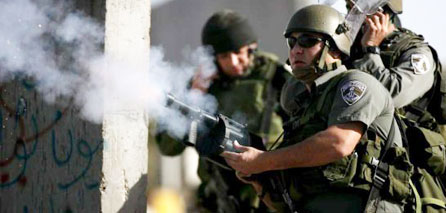 .
In a report published on Monday, the UNICEF said "violations are ongoing," seven months after an initial report underlined widespread mistreatment of Palestinian teenagers arrested by Zionist forces in the occupied West Bank.
The UNICEF said that despite its earlier report violations against detained children are still ongoing, despite the 38 recommendations that outlined these violations and the manner to address them.
The international body cited about 20 sample cases of abuse of youths in the West Bank in the second quarter of this year.
The UNICEF said that heavily armed soldiers would violently break into homes, before they force the children out of their beds, and take them to interrogation facilities, cuffed, blindfolded, and in a state of extreme fear.
It said that Israeli interrogators would question the children about allegations of throwing stones at soldiers and settlers, and that the interrogators would threaten the children with physical violence, death, in addition to sexual assault threats not only against the children, but also against a family member.