Hamas representative in Lebanon Ali Baraka denies Al-Hayat news paper's claims that the movement will relocate from Damascus to Doha.
Hamas leadership will remain in Syria and all the reports about relocating from Damascus to the Doha city in Qatar are false claims, Hamas representative in Lebanon Ali Baraka assured to Al Manar Website.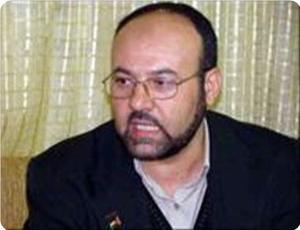 Baraka denied the claims published by the London based Al-Hayat newspaper and quickly circulated by the Israeli media on Saturday, emphasizing that "they are part of the media fabrications seeking conflict between the resistance movements and Syria".
In a phone interview with Al Manar, Baraka said that "the resistance forces are facing a conspiracy today, and this appears in the pressure that the United States and the enemy are exerting on (President) Mahmoud Abbas to obstruct the Palestinian reconciliation".
Hamas representative in Lebanon hoped that Syria would surpass its current crisis and find security and stability.
Al-Hayat daily had reported that Hamas movement decided to leave Syria, and Qatar agreed to host it after both Egypt and Jordan rejected to do so.
The paper quoted Palestinian sources in Gaza claiming that "Jordan and Egypt rejected Hamas's request to move to their lands. After the movement proposed this request to Qatar, the latter agreed to host its political leadership in Doha; however, it rejected hosting its military leadership".