World leaders hail killing of Al-Qaeda leader Ossama bin Laden, warn it is not the end
World leaders welcomed on Monday the news of Al-Qaeda leader Osama bin Laden's killing but warned that Al-Qaeda's willingness to wreak havoc was undimmed and that the possibility of reprisal attacks meant vigilance was more important than ever, as Pakistan's main Taliban faction threatened to attack Pakistan and the United States, calling them "the enemies of Islam".
US CELEBRATES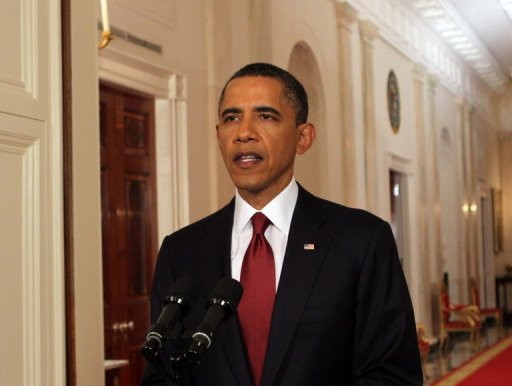 Americans celebrated on the streets and US markets rallied on hopes bin Laden's death could ease the threats hanging over much of the developed world - but even President Barack Obama said that terrorist attacks would continue to be a concern. "There's no doubt that al Qaeda will continue to pursue attacks against us. We must and we will remain vigilant at home and abroad," he highlighted.
The killing was hailed by George W. Bush, who was president when al Qaeda hijackers slammed airliners into the Pentagon and New York's World Trade Center. "The fight against terror goes on, but tonight America has sent an unmistakable message: No matter how long it takes, justice will be done," Bush said.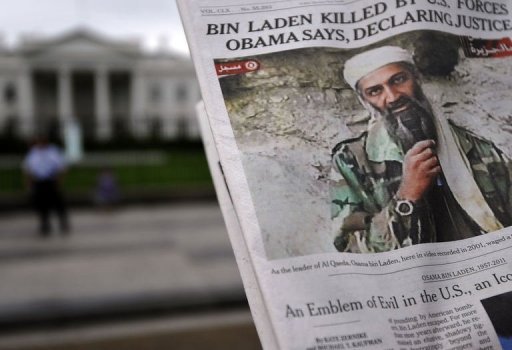 New York Mayor Michael Bloomberg also said he hoped the news would bring closure to those who lost loved ones on September 11.
WE GOT HIM!
US newspapers trumpeted Bin Laden's death, but said the Al-Qaeda leader's demise in no way means that the United States can slacken its resolve in the fight against terrorism. "We Got Him!" the tabloid New York Post trumpeted in its headline Monday, echoing the jubilation across America after President Barack Obama announced Bin Laden's killing. The even more emphatic New York Daily News posted a full-page photo of the Al-Qaeda leader on its front page, superimposed with the words "ROT IN HELL!" in oversized print.
IT IS NOT THE END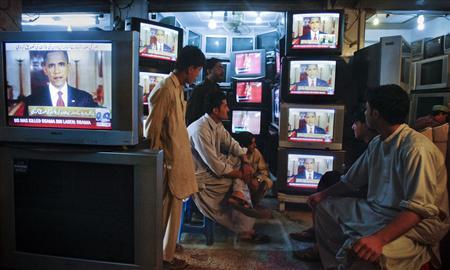 France's President Nicolas Sarkozy hailed the killing as a coup in the fight against terrorism, but both he and Foreign Minister Alain Juppe warned it did not spell al Qaeda's demise. "The scourge of terrorism has suffered a historic defeat but it's not the end of Al-Qaeda," Sarkozy said.
British Prime Minster David Cameron also said the West would have to be "particularly vigilant" in the weeks ahead. Yet, Cameron hailed his killing news and said it would bring great relief to people across the world. "It is a great success that he has been found and will no longer be able to pursue his campaign of global terror," Cameron said in a statement.
Pakistani Prime Minister Yousuf Raza Gilani told AFP in an interview that the US killing of Osama bin Laden, not far from the Pakistani capital, was a great victory. "We will not allow our soil to be used against any other country for terrorism and therefore I think it's a great victory, it's a success and I congratulate the success of this operation," he said.
NO EXCUSE FOR WASHINGTON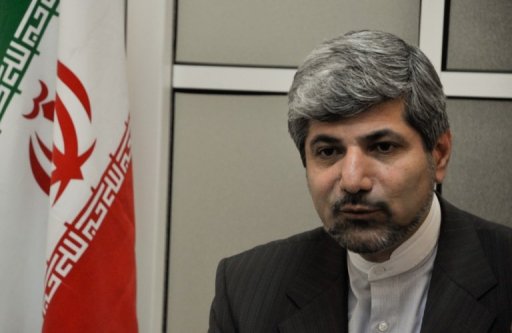 Iran said in turn that the death of Osama bin Laden has removed "any excuse" for the United States and its allies to deploy forces in the Middle East under the pretext of fighting terrorism. "US and their allies have no more excuse to deploy forces in the Middle East under pretext of fighting terrorism," foreign ministry spokesman Ramin Mehmanparast was quoted as saying on the website of Iran's English-language Press TV channel. He said Iran hopes this development will help to "establish peace and security in the region," adding that it is Iran's policy to "strongly condemn terrorism all over the world."


ISLAM IS NOT BIN LADEN

Meanwhile, the Turkish government voiced "great satisfaction" at the killing of bin Laden, while renewing an appeal against linking terrorism and Islam. "I welcomed his death with great satisfaction," President Abdullah Gul told journalists at the Ankara airport ahead of a state visit to Austria.
In another moderate Muslim state, Malaysia's premier Najib Razak criticized Al-Qaeda but warned that despite bin Laden's death, the late Al-Qaeda leader would likely remain a figurehead for jihadists. "This does not mean that Al-Qaeda will be destroyed as they are capable of reorganizing and he will remain an inspiration to such militants," Razak told reporters.
Egypt's Muslim Brotherhood said that bin Laden did not represent Islam and stressed the United States should pull out of Iraq and Afghanistan. "Islam is not Bin Laden," Mahmud Ezzat, the Brotherhood's number two, told AFP. "After September 11, there had been a lot of confusion. Terrorism was mixed up with Islam," he said. "In the coming phase, everyone will be looking to the West for just behavior."
BEGINNING OF END
Turning to the Arab world, Saudi Arabia, a country where bin Laden had many family links, expressed hope his death will boost anti-terror efforts. "Saudi Arabia hopes that the elimination of the leader of the terrorist Al-Qaeda organization will be a step towards supporting international efforts aimed at combating terrorism and dismantling its cells," the state-run SPA news agency has quoted an unidentified official as saying.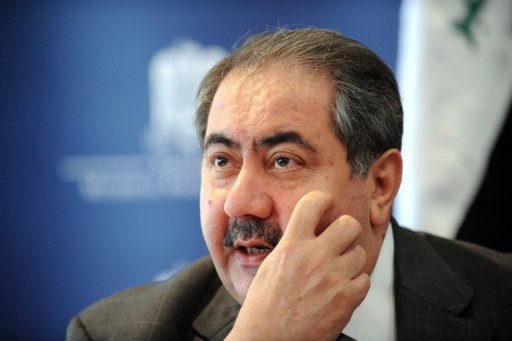 For its part, Bin Laden's ancestral homeland Yemen welcomed his death as the beginning of the end of terror. "We hope the killing of Bin Laden will be the beginning of the end of terror," a Yemeni government official said, asking not to be identified.
Iraqi Foreign Minister Hoshyar Zebari told AFP his country was delighted by the news that Osama bin Laden has been killed. "We, like many people in the world, are delighted to see an end to his mentality and his devious ideology," Zebari said. "Iraqis suffered a great deal at the hands of this man and his terrorist organization. Thousands of Iraqis were murdered and killed because of his ideologies. We as Iraqis have suffered enormously as a result of Al-Qaeda and its leader."