Ivory Coast's fallen leader quizzed over post-election unrest as rival prepared to be sworn in as president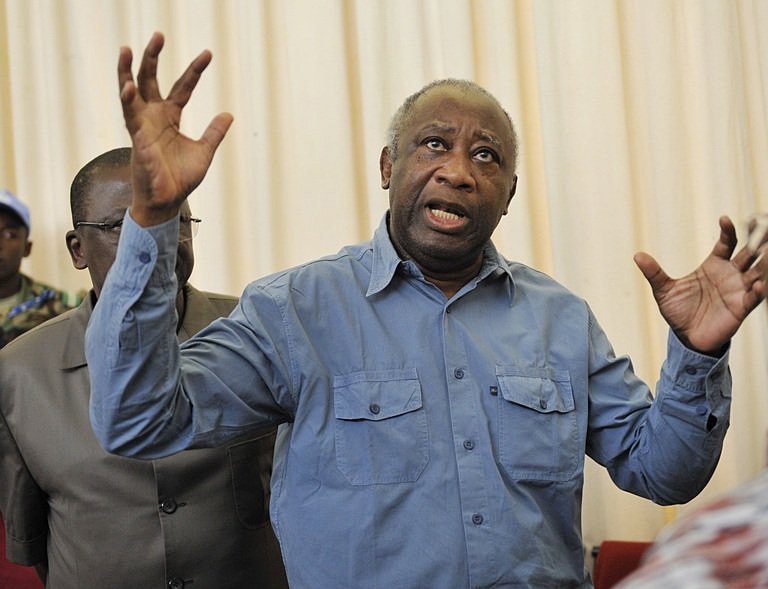 Investigators quizzed fallen leader Laurent Gbagbo for the first time Friday about post-election violence which engulfed Ivory Coast, as his rival prepared to be sworn in as president.
Nearly a month after his arrest in his presidential residence in Abidjan, Gbagbo was questioned by the state prosecutor in the northern city of Korhogo where he is kept under house arrest.
Two prominent French lawyers, Jacques Verges and Marcel Ceccaldi, were hoping to represent Gbagbo during the questioning on Friday but they were denied entry to Ivory Coast on Friday morning as they landed at Abidjan. A third member of the defense team, the Franco-Cameroonian lawyer Lucie Bourthoumieux, was able to pass through passport control as she had rights of residence, but she also decided to fly back with her colleagues to Paris.
Verges said it was clear that the new authorities in charge of Ivory Coast did not want the former president to receive a proper defense. "I am very pessimistic about the future of a regime which treats lawyers in such a way," Verges said.
Meanwhile, Alassane Ouattara, Gbagbo's opponent in November's disputed election who was regarded by the international community as the winner of the runoff poll, is due to finally take the oath of office on Friday at a ceremony in the country's biggest city, Abidjan.