Iranian Intelligence Minister stated Sunday that his country has reliable information that the US did not kill Osama bin Laden, he rather died of illness a while ago.
Osama bin Laden was not killed by a US commandos attack on his residence in Abbottabad, he rather died due to an illness a while ago, Press TV quoted an Iranian official as saying, stressing that his country has credible information on the issue.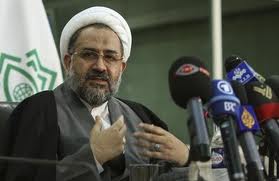 "We have accurate information that bin Laden died of illness some time ago," the Iranian intelligence Minister Heidar Moslehi stated.

The Intelligence Minister wondered, in the presence of reporters Sunday, whether "the US military and intelligence apparatus have really arrested or killed bin Laden".

He questioned "why don't they show him (his dead body), why have they thrown his corpse into the sea?"

Moslehi considered that "by releasing such false news, the White House seeks to overshadow regional awakening", and added that "such US claims aim at diverting attention away from their domestic problems as well as their fragile economic situation".