Leader of Yemen's Ansarullah movement says al-Qaeda-linked al-Islah group is trying to create sectarian strife in Yemen.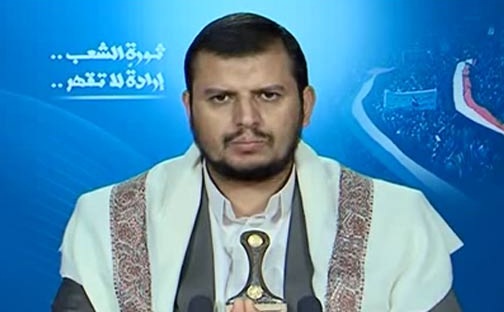 Leader of Yemen's Ansarullah movement says al-Qaeda-linked al-Islah group is trying to create sectarian strife in Yemen.

Speaking in a public address on Thursday, Sayyed Abdul-Malik al-Houthi blasted some political factions in Yemen for using what he called dirty means to counter the popular revolution.

He added that some major political parties and groups in Yemen, including the al-Qaeda-affiliated Islah party, have began to use tactics that runs counter to the Islamic and ethical standards of accepted in the Yemeni society.

Sayyed Houthi said some parties are using such tactics to counter the growing popularity of the revolution and its followers in Yemen, adding that the role played by Islah party is completely negative and the group "serves the interest of some foreign powers."

"They want to counter the popular revolution with their dirty, negative, unethical, non-Islamic means," Sayyed Houthi emphasized.

He noted that there is a clear cooperation and coordination between Islah and al-Qaeda, a terrorist organization, which he said has been a tool in the hands of the foreign powers to target the Yemeni people and nation.

"There is a clear and open alliance between Islah and al-Qaeda…. Islah is coordinating with al-Qaeda without any shame," he stated.

Sayyed Houthi said Islah is trying to fuel sectarian conflicts in Yemen in order to weaken the popular base of the revolution, adding that the group is playing with the sectarian card which can inflict harm on the Yemeni people.

He noted that Islah keeps insisting on the provincial divisions in Yemen by categorizing people according to their provinces and locations.

"This," he said, "is meant to create seditions in Yemen under an order from foreign powers."

The Yemeni Houthi leader also accused foreign powers, especially the Saudi Arabia, of funding and supporting terrorist groups in Yemen in order to keep the country in a "permanent state of bankruptcy."

Condemning that Saudi Arabia for expelling thousands of Yemeni workers without paying them what they deserved, Sayyed Houthi said Yemen has a very large horizon in building a prosperous economic future and the country should not sell its dignity to some foreign powers.

He stressed that Yemen wants relations and ties with all neighbors, including Saudi Arabia, but the ties should be based on respect and not arrogance.

Former government lackey of Saudis, US

He said that former Yemeni government was heavily influenced by Saudi Arabia and the United States, adding that when the Americans and Saudis lost their role in Yemen, they started conspiring against the nation.

Noting that Saudi, US ambassadors in Sana'a dictated their will to former president, Sayyed Houthi added that the foreign powers are trying to impose a Libyan model on Yemen, where the former president is instructed to go to Aden and establish a new government.

"They encourage Yemenis to fight each other, they encourage division, they encourage conflicts," he said.

Sayyed Houthi noted that those cooperating with foreign powers to establish such a model in Yemen will be the final losers and traitors and Yemenis will continue fighting against those calling for foreign intervention.

"The Yemeni people will confront decisively any attempt of such nature," Houthi warned.

Yemenis should contribute to a better economy

The Houthi leader called on all Yemenis to put more efforts in serving the people of Yemen economically, so that the "foreign role will be limited."

He noted that all political factions in the Arab country must reach an understanding and contribute to a fair political solution to the current disputes so that the country could get rid of the foreign interventions.

Sayyed Houthi also warned political factions that if they do not reach an understanding, they will be responsible for anything that could happen in the country.