Press reports reveal Morocco King's wife has offered Israel's Tzipi Livini diamond-studded gold necklace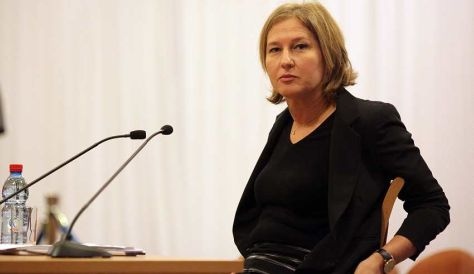 Press reports said that Morocco King Mohammed VI's wife offered Israeli opposition leader Tzipi Livni a diamond-studded gold necklace when the latter secretly visited Rabat in late 2009.
According to the report, Morocco's Jewish Federation, too, spared no money on a glitz welcome of its own, pampering Livni with a gem and diamond jewelry set, including a necklace and two golden rings.
Livni quickly deposited the gift in the Knesset storage vault, as per the law regarding gifts to Knesset members, Israeli daily Ma'ariv said, as it reported how Israeli officials unveiled for the first time some 2,000 items of gifts from world leaders and plain folks to the Israeli Knesset.
The report said that over its more than six decades, world leaders and plain folks alike have showered Israeli parliament Knesset with hundreds of thousands of dollars in jewelry, paintings, books and other state gifts. Yet, it acknowledged that Morocco's royal family was among the most generous.
Parliament's treasure trove also contains some more bizarre items, among them a leather whip from the Stalingrad Municipal Councils and a pink Geisha dress adorned with jasmine flowers received by a delegation of parliament's Foreign Affairs and Defense Committee during a visit to the Far East.
Israeli legislators and senior officials were also recipients of dozens of Asian vases, decorative porcelain plates, goblets, silver and gold coins, ties, pens, cufflinks, art and, last but not least, a bottle of rare 200-year-old whiskey.