Hezbollah issued a statement denying claims that the party is taking part in "supressing protests in Syria".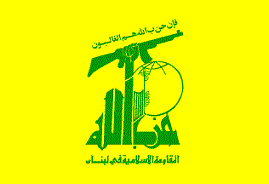 Commenting on some Syrian opposition parts' accusations against Hezbollah of taking part in "suppressing protests in Syria", Hezbollah issued a statement denying any involvement in the incidents of Syria, and assuring that "such claims are far from reality".
The statement said: "Hezbollah sees in the reiteration of these false news, despite its continuous denial of them, is an attempt to stir up tension for serving political objectives that submit to the arrogant states' policies".
Hezbollah considered that "repeating these lies is an attempt to justify and persuade Western intervention in the internal Syrian situation", and assured that "it completely rejects such interventions, and supports reform and stability, which would secure the development and welfare of the Syrian people".