The Syrian Air Force and the Russian Air Force continued launching strikes against terrorist targets in various areas, destroying command centers and vehicles for the terrorist organizations.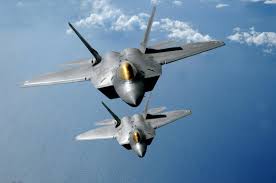 The Syrian Air Force and the Russian Air Force continued launching strikes against terrorist targets in various areas, destroying command centers and vehicles for the terrorist organizations.

Damascus countryside

An army unit carried out concentrated operations against the dens of terrorist organizations in Maraj al-Sultan axis deep into Eastern Ghouta, establishing control over new areas in parallel with the advance of an army unit in the western part of Maraj al-Sultan village in Damascus Countryside.

The operations also targeted terrorists' fortified positions and centers in Jisrin and Kafr Batna villages, killing at least 4 terrorists including Khaled Makawi and Hasan al-Khatib.

In Douma area, field sources said that an army unit targeted points of Jaish al-Islam in Alyia Farms, al-Hajaria, Karm al-Rasas and al-Makasir Road, killing at least 7 terrorists including Suhaib Anjila, Subhi al-Mashout and Tawfik al-Hansh.

The sources added that army's operations against terrorists' hideouts in Erbin town resulted in the death of Mohamed Zaghloul, Ehsan Krnba and Moaid Arbina in addition to the destruction of their vehicles with all the weapons and ammunition inside.

Terrorist organizations acknowledged on their pages on social media sites the death of the leader of a terrorist group affiliated to the "Ajnad al-Sham Islamic Union", the terrorist Salaheddin al-Slik and the terrorist Mahmoud al-Klas, a prominent sniper of Jaish al-Islam along with 4 other terrorists.

Hama/Idleb

At least 55 terrorists from ISIL and the so-called Jaish "al-Islam" terrorist organizations were killed in the army operations and Syrian and Russian airstrikes in the countryside of Hama and Idleb provinces.

The Syrian and Russian air forces targeted positions of terrorists in Kafr Zeita, 35 km north of Hama city, killing 17 of them and destroying one of their command centers, a military source told SANA on Sunday.

An anti-tank missile launching pad was destroyed to the west of al-Dahret al-Aliyeh and a center and two vehicles for the so-called Jund al-Aqsa terrorists was destroyed in al-Latamneh and 10 terrorists were killed in the airstrikes.

Gatherings of al-Nusra Front terrorists were eliminated in Lahaya al-Sharqiyeh village in the northern countryside of Hama province.

Meanwhile, field sources confirmed the death of the terrorist Abdul Kareem al-Zein, along with a number of his group were killed in artillery firing on their movements in the vicinity of al-Latamneh town.

In the eastern countryside of Hama, several positions and vehicles for ISIL were destroyed in Syrian airstrikes to the east of Atherya and Jub al-Rabe'.

Meanwhile, in Idleb countryside, al-Nusra and other terrorist organizations suffered heavy losses in Syrian and Russia airstrikes against their positions in Khan Sheikhoun, where vehicles equipped with various machineguns were destroyed.

Army units targeted gatherings of terrorists in al-Bsheiriyeh village and Jisr al-Shughour city, killing 7 terrorists from Chechnya and Uzbekistan.

A leader within al-Nusra named Ahmad Khaled al-Anan and ten members of his group were also killed in the operations, according to field Sources.

The sources confirmed that two vehicles loaded with arms and ammunition were destroyed in army operations in al-Hbeit village and that 11 terrorists were killed, including the leader within "Ahrar al-Sham Movement" who is named Mohammad Abdul Rahman Khattab.

Aleppo

The army's air force launched over the past 24 hours airstrikes on ISIL positions in the villages of Beijan, Rasm al-Kabir, Rasm al-Harmal and Hmeimeh Kabira in the eastern countryside of Aleppo province.

Gatherings of terrorists and centers with vehicles equipped with machine guns were hit in the airstrikes.

In the same countryside, the army units continued operations against ISIL sites and hideouts in the villages of Rasm al-Abd, Rasm al-Kama, Huweijineh, Sharbae, Qseir al-Ward, Ein al-Beida, Rasm al-Alam, Jib al-Safa, Shweilikh and Tal Ayoub.

Positions and vehicles for al-Nusra were hit in the villages and towns of Rasm Sahrij, Jarrouf, Kafr Haddad, Zityat, al-Mkahaleh and al-Zirbeh in Aleppo southern countryside and in al-Mansoura village in the western countryside.

The army operations also targeted terrorists' hideouts and fortified sites in al-Ziyareh and Khalediyeh villages in the northern countryside.

Army units targeted gatherings of terrorists and destroyed their hideouts in the vicinity of al-Nairab airport on the eastern outskirts of Aleppo city.

In Aleppo city, terrorist sites were targeted in the neighborhoods of al-Sheikh Mqsoud, al-Lairamoun, al-Rashidin and Bani Zaid.

Homs

The Syrian Air Force carried out air strikes against dens and positions of ISIL terrorists in al-Qariyatain city 85 kilometers to the southeast of Homs.

A military source said in a statement to SANA that the air strikes targeted terrorists' hotbeds and dens, inflicting heavy losses upon terrorists in personnel, munitions and vehicles, some of which equipped with machine guns.

Daraa

An army unit established control over some building blocks to the south west of al-Manshiyeh neighborhood in Daraa al-Balad after eliminating al-Nusra terrorists who were fortified inside it.

An army unit carried out an accurate operation which ended by establishing control over 14 buildings to the south west of al-Manshiyeh neighborhood in Daraa al-Balad.

A number of al-Nusra Front (Qaeda branch in the Levant) terrorists and other terrorist organizations were killed along with their arms and ammunition which were destroyed during the operation.

The army inflicted a new defeat upon terrorist organizations in Daraa countryside, the latest of which was on the outskirts of Jediyeh town 65 kilometers to the north west of Daraa city.

Terrorist organizations tried to storm the town from many directions, but the Syrian army defeated them and killed a number of terrorists while others fled away, leaving the bodies of their dead, arms and munitions behind.

Field commanders of army units asserted that this was the fifth attack that targeted the town during 2015, noting that heroes of the army always achieved victory and defended the town which is the first defense line of the area and the international highway.

Field commanders said that the Israeli occupation hands were clear in this terrorist attack since terrorists infiltrated from the axis of al-Jdeireh , and Salmeen- Zamreen axis, Salmeen- Inkhel axis to the surroundings of the town under a cover of fire from al-Mal hill and Tal al-Harra area eight kilometers far from the town where al-Nusra terrorists are fortified and work with direct coordination of the Israeli entity.

Terrorists tried to make gaps in the advanced defenses of the army by intensively the use of rocket launchers, but the army foiled the attacks and inflicted heavy losses upon terrorists.

Defeated terrorist organizations acknowledged on their social media pages scores of names of their dead.

The terrorist attack on Jediyeh town coincided with firing scores of shells on Qeita village near the town causing material damage to buildings and properties and killing a number of locals, according to local sources in the village.

Terrorist groups affiliated to al-Nusra are active in the villages near Jediyeh town including the so-called Mujahidee Huran, al-Fateh al-Mubeen brigade, Usod al-Islam brigade, Tawheed Kaataeb Huran brigade, al-Murabiteen brigade and Jaidour Huran brigade.