NATO will soon deploy AWACS surveillance planes in Turkey to boost the country's air defense.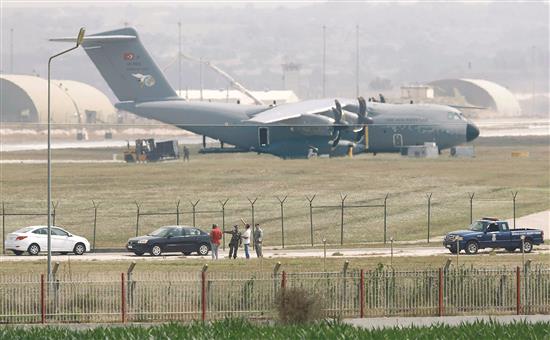 NATO will soon deploy AWACS surveillance planes in Turkey to boost the country's air defense, German officials said Monday.

Germany's Defense Ministry deputy spokesman Boris Nannt said several AWACS planes stationed in the NATO Air Base in Geilenkirchen, in western Germany, will be sent to Konya Air Base in the coming days, as part of NATO's recently agreed package of additional aid for Turkey.

"This will be an absolutely defensive measure," Nannt said at a press conference in Berlin, adding that the planning within NATO concerning the timeframe and the number of aircrafts to be deployed in Turkey was still ongoing.

He said German soldiers who are stationed in Geilenkirchen will also take part in the mission.

Germany currently provides 30 percent of the personnel of NATO's AWACS force, and has around 300 soldiers at the Geilenkirchen base.

Foreign Ministry spokesman Martin Schaefer said that German government has informed parliament about the details of the planned mission, and also added that there would be no need for a parliamentary motion, as the deployment will be under NATO requirements, and will also be defensive in nature.

AWACS is the abbreviation of "Airborne Warning and Control System", which refers to special military aircraft equipped with long-range radar capable of detecting air and surface contacts.

NATO allies have decided on Dec. 18 to provide Turkey with increased air defense, in view of the volatile situation in Syria, and tensions after the downing of a Russian warplane on Nov. 24.

The NATO package offering Turkey additional support includes enhanced air policing and increased naval presence, including port calls, exercises and maritime patrol aircraft, in the Eastern Mediterranean.

While NATO has increased air defenses for Turkey for many years, the downing of the Russian warplane has fueled NATO support.