Japan on Friday lifted sanctions on Iran, falling in line with major world powers.
Japan on Friday lifted sanctions on Iran, falling in line with major world powers after the United Nations atomic energy agency confirmed last weekend that Tehran had had fulfilled its obligations under last year's nuclear accord.
"Japan would like to strengthen our cooperative relationship with Iran further and contribute to the peace and stability of the Middle East through our traditional friendly relationship with Iran," Chief Cabinet Secretary Yoshihide Suga said as he made the announcement at a regular press conference.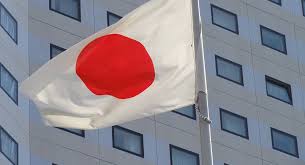 Tens of billions of dollars worth of Iranian assets are now unfrozen and global companies that have been barred from doing business there will be able to exploit a market hungry for everything from automobiles to airplane parts.
With the lifting of the sanctions, Japanese insurance companies will be able to issue policies covering trade deals involving Iran. Japanese business will also be able to make new investments in Iran's oil and gas sector.
An investment agreement between Tehran and Tokyo is expected to be signed soon, Reuters news agency reported. Japanese companies are already lining up to resume business ties with Iran, with Suzuki Motor Corp on Thursday saying it was considering returning to the Iranian market.
The International Atomic Energy Agency ruled on Saturday, Jan. 16, that Iran had abided by an agreement last year with six world powers to curtail its nuclear program, triggering the end of sanctions.
The United States and other countries formally lifted banking, steel, shipping and other sanctions on Iran, a major oil producer that has been virtually shut out of international markets for the past five years.