Hezbollah announced on Friday the martyrdom of senior commander, Hajj Mustafa Badreddine in Syria.
Hezbollah announced on Friday the martyrdom of senior commander, Hajj Mustafa Badreddine in Syria.
In a statement early on Friday, Hezbollah said that a huge blast hit one of the resistance centers near Damascus airport.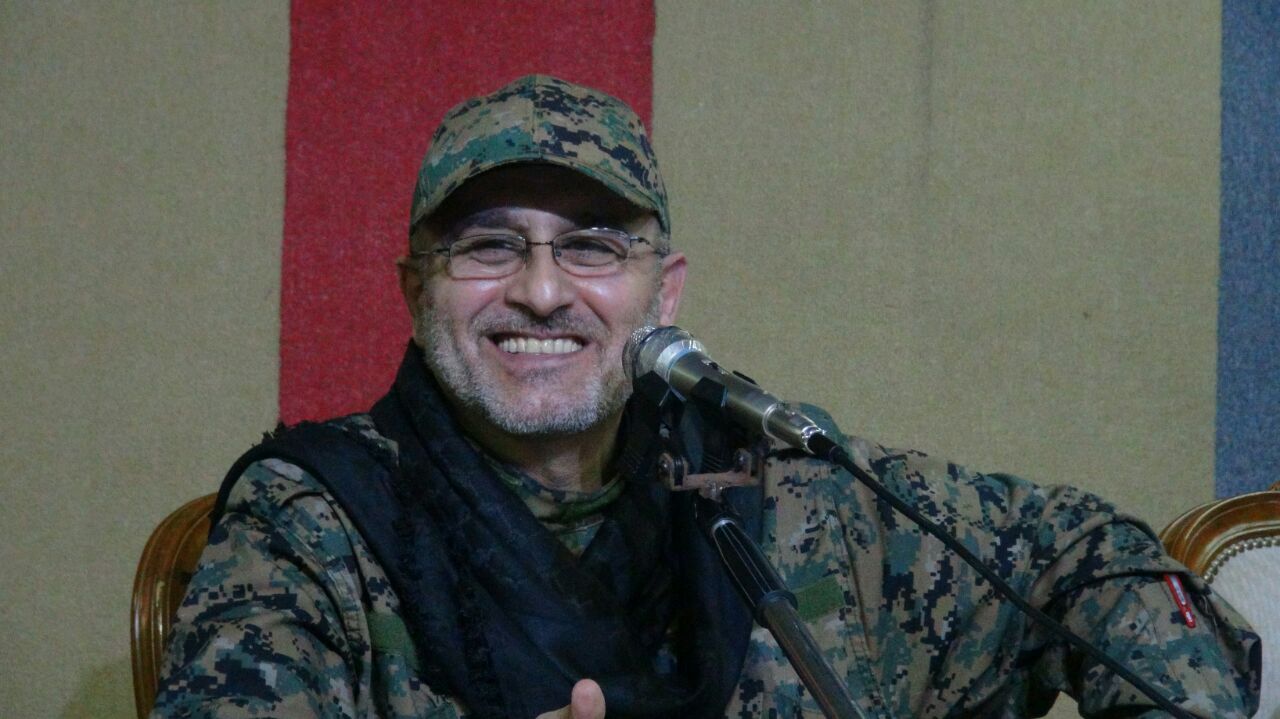 An investigation will take place in order to verify whether the blast was a result of an airstrike or shelling, the statement said, noting that more information will be announced later.
In an earlier statement, Hezbollah praised Badreddine as a great Jihadi leader who took part in most of the Islamic resistance operations since 1982.
Hezbollah's First Statement:
In The Name of Allah, The Most Beneficent, The Most Merciful
"Of the believers are men who are true to that which they covenanted with Allah. Some of them have paid their vow by death (in battle), and some of them still are waiting; and they have not altered in the least" (Al-Ahzab, 23)
A few months earlier he said: "I won't come back from Syria unless as a martyr or a carrier of the banner of victory."
He is the great Jihadi leader, Hajj Mustafa Badriddine (Sayyed Zulfiqar), who came back today wrapped with the banner of victory which he established through his bitter fight against the Takfiri groups in Syria.
Following a life full of Jihad, captivity, wounds and great qualitative achievements , Sayyed Zulfiqar concluded his life with martyrdom. He joined the convoy of martyrs, one of whom was his beloved and life-long companion, martyred leader Hajj Imad Moughniyeh.
It is the resistance which grows with its leaders when they're alive and cherish them when they get martyred.
For Allah's rewards we sacrifice our martyred leader. We ask Almighty to have great mercy on Sayyed Zulfiqar and to grant him permanent bliss.
Second Statement

Preliminary investigation indicates that a huge blast targeted one of our centers near Damascus international airport, leading to the martyrdom of brother Mustafa Badreddine (Sayyed Zulfiqar) and the injury of others.
The investigation will find out the nature of the blast as well as its reasons, and whether it was a result of an airstrike or rocket attack, something which will be announced soon.