Commenting on the new information talking about excavations carried out by the Zionist authorities under Al-Aqsa Mosque, which threaten its foundations, Hezbollah issued a statement Wednesday.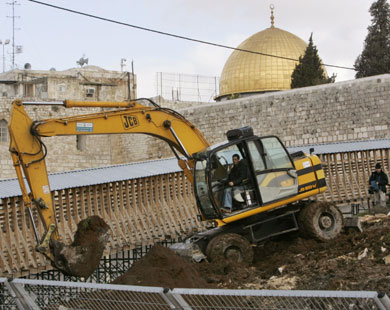 Hezbollah issued a statement on Wednesday, concerning with the new information unfold about the excavations carried out by Zionist authorities at the foundations of Al-Aqsa Mosque and its surroundings, "which constitutes a real and serious threat for the first Muslims' Qiblah and its unique symbolism in the Arab and Islamic worlds."
"These continuous excavations represent one episode of the chain of dislocating the foundations of Al-Aqsa mosque, making it vulnerable to collapse at any moment due to any normal conditions or indirect attacks taking place around it," Hezbollah's statement read.
The Wednesday statement clearly stated that "those facts put all Muslims and Arabs under full responsibility in respect of any negative development going on in Al-Aqsa Mosque, and make them guilty of neglect, abandonment and disability, in case those Zionist excavations have led to the collapse of the Mosque, God forbids."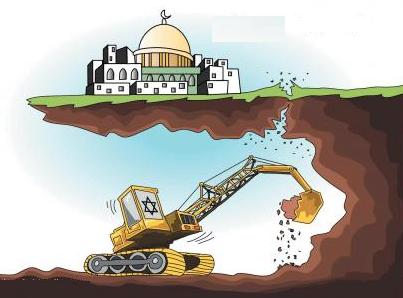 "The silence of the United Nations and the bodies of international community about this crime makes them partners in its implementation," the statement added.
Strongly condemning these Zionist criminal acts, Hezbollah called upon the Arab League, the Organization of Islamic Conference and all regional and international institutions to raise their voices denouncing those Zionist excavations, moving to stop them and strengthening the foundations of Al-Aqsa Mosque, "before what we are warning of it takes place, and satanic Zionist procedures succeed in the destruction of this great edifice."
"Al-Aqsa Mosque faces serious risk; thus it is required to carry out concrete acts that prevent the danger of collapse. This also applies to all Islamic and Christian sanctities in the occupied Palestine, which the Zionists act to hide them - symbol after the other – to implement their Judaizing projects and dreams of racism, Hezbollah's statement concluded.