The United Kingdom has chosen to leave the European Union (EU) after more than 51 percent of Britons voted to leave the 28-member bloc in a historic referendum on June 23.
Britain voted to break away from the European Union Friday, toppling Prime Minister David Cameron and dealing a thunderous blow to the 60-year-old bloc that sent world markets plunging.
Cameron announced he would step down to make way for a new leader by early October after voters opted to exit the 28-nation alliance in defiance of his predictions of economic disaster and isolation.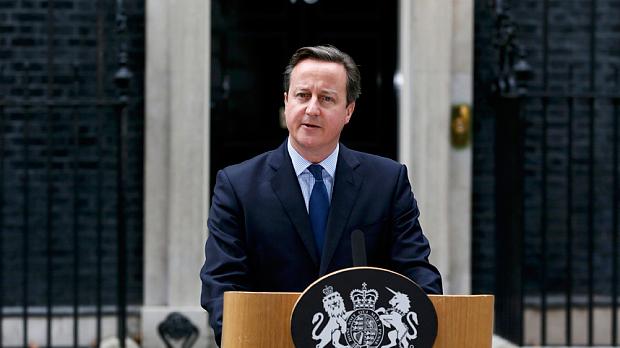 Britons decided 52 percent to 48 percent in favor of quitting the bloc, a margin of more than one million votes, according to final results from Thursday's referendum.
"The British people have voted to leave the European Union and their will must be respected," Cameron said, as the shockwave of their decision sent sterling, global stocks and oil prices plummeting.
The Conservative prime minister promised to try to "steady the ship" over the next few months but said a new leader sh
ould be installed by early October.
"I do not think it would be right for me to try to be the captain that steers our country to its next destination," he said outside his official Downing Street residence in London.
The bookmakers' favorite to replace him is former London mayor Boris Johnson, a rival from within his ruling Conservative Party who was the "Leave" camp figurehead.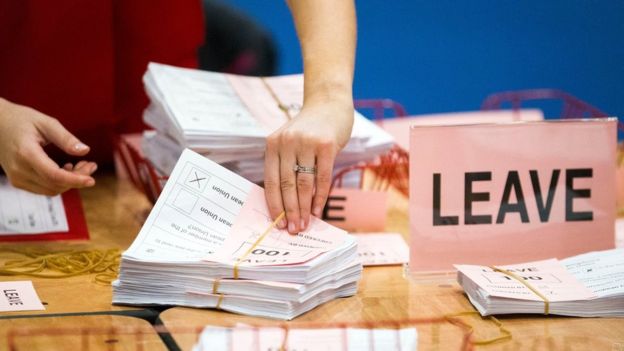 Britain will be the first country to leave in the history of the EU, the culmination of decades of suspicion over European aims of creating an ever-closer political union.
London and Scotland voted strongly to stay in the EU but voters in Wales and the English shires have backed Brexit in large numbers.
Supporters of the 'Leave' vote are already jubilant as results show a lead for them.
UK Independence Party leader Nigel Farage was among the first to assume a celebratory tone, saying the country was taking its independence back.
"Let June 23 go down in our history as our independence day," said Farage, who had promised Britons the chance to retake power from Brussels and rein in high immigration.
"We've done it! We've won!" anti-EU campaigners shouted at the festivities in an office block in Westminster, popping open champagne bottles as "Leave" victories flowed in. "Out! Out! Out!", they chanted as dawn broke.

People in favor of remaining in the bloc argued that leaving it would risk the UK's prosperity, diminish its influence over world affairs, and result in trade barriers between the UK and the EU.
The vote also threatens the unity of the United Kingdom, with Scotland unwilling to follow the rest of the country out of the EU.