At least nine people were killed, including four suicide bombers, and fifteen others were wounded in multiple suicide bombings in eastern Lebanon near the border with Syria
A string of suicide bombings early on Monday killed at least nine people, including four suicide bombers, and wounded fifteen others in eastern Lebanon near the border with Syria, the National News Agency reported on Monday.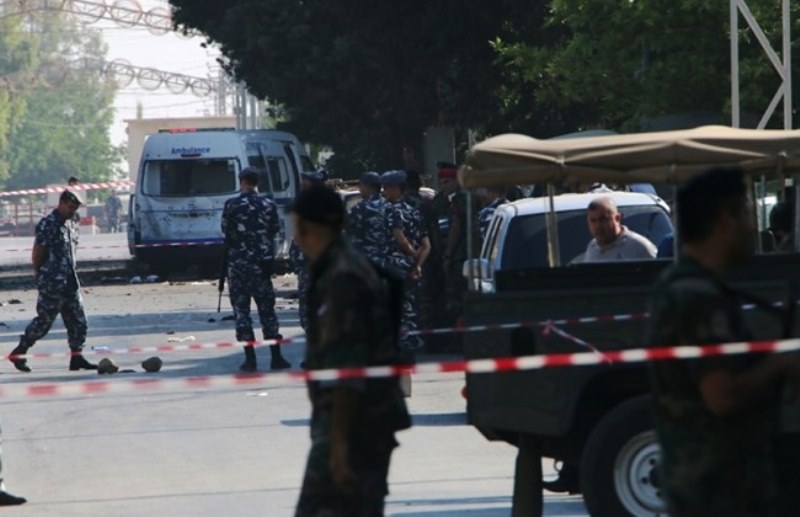 A series of four suicide explosions struck at 10 minute intervals and hit the predominantly Christian village of al-Qaa, Naharnet reported.

The attack came just hours after the ISIL terrorist group on Sunday claimed responsibility for a suicide attack that killed seven soldiers on Jordan's border with Syria.

The victims were transported to the Hermel Governmental Hospital, NNA said. Three Lebanese soldiers who were stationed in the area were wounded and transported to the hospital, said NNA.

"The first attacker knocked on one of the homes in the village, but after the resident became suspicious, he blew himself up," a military source told the Agence France Presse. "People began gathering at the site of the explosion and the three other suicide attackers blew themselves up," he added.

The Lebanese army said in a statement that the "first explosion took off at 4:20 am where a suicide bomber detonated himself close to one of the houses in the town. Three suicide explosions followed but at different interval in a street adjacent to the first."

"At least eight killed including three suicide bombers, and 15 others injured," Georges Kettaneh, the general secretary of Lebanese Red Cross, told AFP.

He said 15 other people were wounded, including some in critical condition.

Media reports said that the Lebanese army cordoned off the blast scene and kicked off 'combing operations' in search for suspects.