Boko Haram's shadowy leader Abubakar Shekau has appeared in a new video vowing to fight on.
Boko Haram's shadowy leader Abubakar Shekau has appeared in a new video vowing to fight on, shrugging off an apparent split in the hardline Takfiri group blamed for thousands of deaths since 2009.
"I... Abubakar Ash-Shakawy (Shekau), the leader of Jama'atu Ahlissunnah Lidda'awati Wal Jihad made it a duty for myself (to fight) Nigeria and the whole world," Shekau said in the video released on Sunday, using group's name since it declared allegiance to ISIL Takfiri group.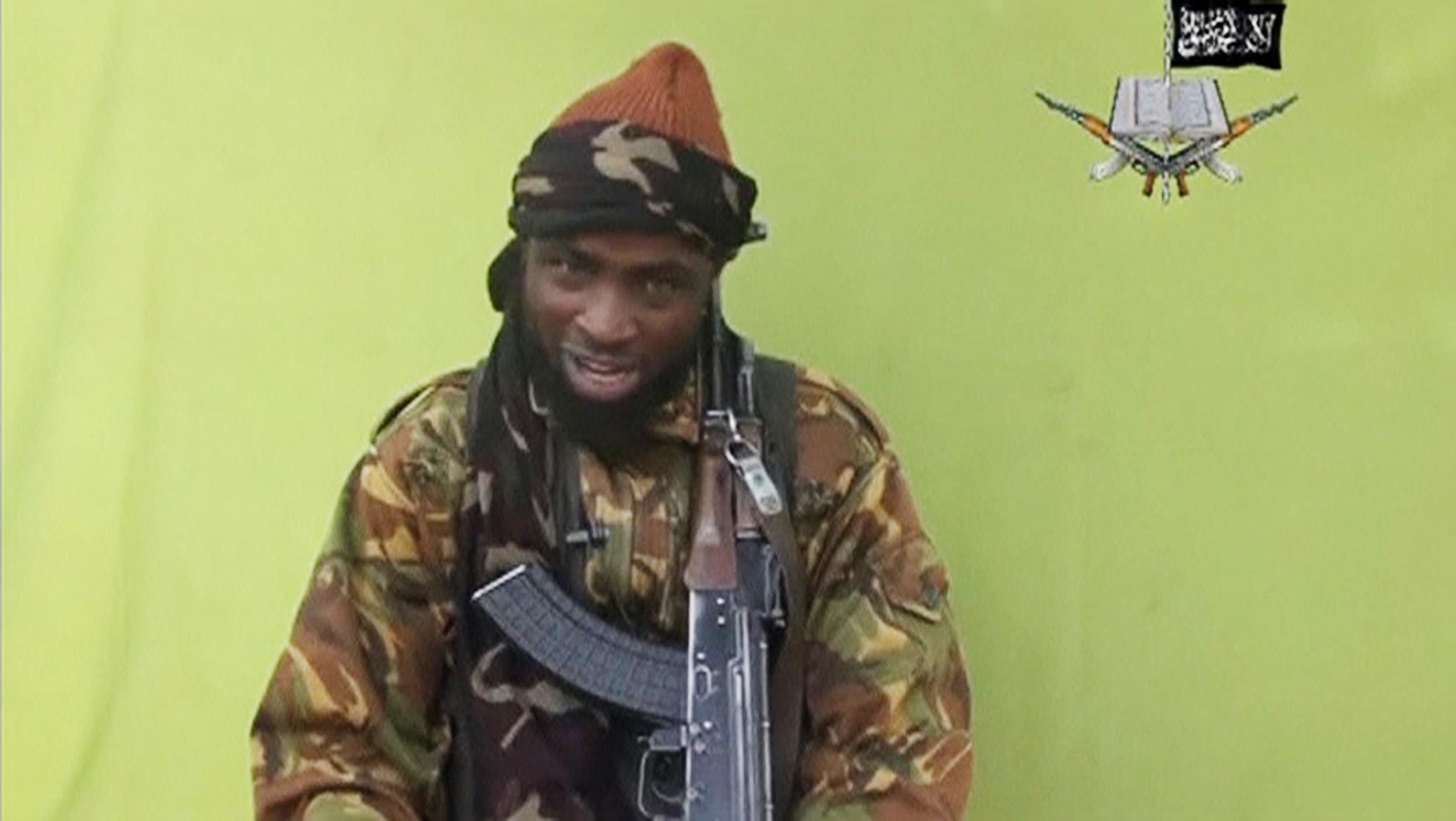 Last week, Shekau said in an audio message he was still head of the group despite his purported replacement with Sheikh Abu Musab al-Barnawi, a former Boko Haram spokesman.
"We have no desire to fight our Muslim brethren," Shekau, who last appeared in March, said in the 24-minute video.
Shekau ridiculed suggestions that he was dead, and looked more composed and energetic than in previous appearances.
"I'm alive by the permission of Allah," he said in his speech in Arabic and Hausa, adding that he would only die when his time comes.
In the video he is wearing camouflage gear and holding a machine gun, standing between two Takfiri fighters in balaclavas armed with rocket-propelled grenade launchers.
He taunted President Muhammadu Buhari's administration and condemned Western countries including the United States, France, Germany and "the tyrants of the United Nonsense (UN)".
At the end of his speech -- apparently filmed in Boko Haram's stronghold in the Sambisa forest of northeastern Nigeria -- he fired off rounds of ammunition into the air.
His absence in recent months had sparked speculation about his fate and whether he had been deposed as the head of Boko Haram.
Barnawi's appointment was contained in a magazine issued by the ISIL group to which Boko Haram pledged allegiance in March last year.
Shekau dismissed Barnawi as an infidel who condoned living in an "un-Islamic society without waging jihad."
Shekau became leader after Nigerian security forces killed the group's founding chief Mohammed Yusuf in 2009.
Boko Haram has been blamed for some 20,000 deaths and displacing more than 2.6 million people since it launched a brutal insurgency in Nigeria in 2009.
Nigerian forces, with the support of regional troops, have recaptured swathes of territory lost to the Takfiris since they launched a military campaign in February 2014.