International pressure was mounting on Israel over its plans for another 1,100 homes in an east Jerusalem settlement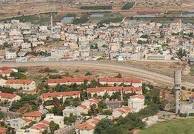 International pressure was mounting on Israel Thursday over its plans for another 1,100 homes in an east Jerusalem settlement.

The Palestinian leadership has said the move effectively rebuffs a proposal from the Middle East Quartet for fresh "peace talks", though senior Israeli politicians have given the Quartet's plan a cautious welcome.

But on Wednesday, after the European Union and the United States condemned Israel's project for an extra 1,100 homes in an east Jerusalem settlement, China, Egypt, Russia and other major powers also voiced their opposition.

"China deeply regrets and opposes Israel's approval of plans for expansion of Jewish settlements in east Jerusalem," foreign ministry spokesman Hong Lei told reporters in Beijing. "China urges Israel to act prudently."

Egyptian Foreign Minister Mohammed Amr also denounced the plans in a statement issued from Washington. "Such an Israeli step reflects the country's intention to continue with its provocative policy and defiance of the international consensus regarding the illegitimacy of settlement activities," he said.

"Egypt is deeply concerned over the accelerated settlement activities recently, particularly over the past couple of months," he said, referring to approvals for the construction of more than 6,000 settlement units. "Israel should shoulder full responsibility for the repercussions of such provocative policies in light of the latest developments in the region," he added.

Russia too, called on Israel to reconsider. "We are particularly concerned that decisions on such a sensitive matter should be taken at an extremely important time for the future of the peace process," the Russian foreign ministry said in a statement. "We are counting (on Israel) so that the construction projects in east Jerusalem are reviewed."
The Turkish Ministry of Foreign Affairs (MFA) issued a statement, saying: "Israel's decision raises serious suspicions about its sincerity and true intentions. This is a flagrant violation of international law and is not acceptable," said the MFA.
In the official statement Ankara said that "Israel's continued construction of illegal settlements in Palestinian lands shows once more that the Palestinian demand to be recognized as a state at the United Nations is justified and timely."

Britain, France and Italy also condemned the move.

But Israel on Wednesday rejected the objections, insisting the Gilo neighborhood was "not a settlement." "Gilo is not a settlement, nor is it an outpost," Mark Regev, a spokesman for Israeli Prime Minister Benjamin Netanyahu told AFP. "Gilo is a neighborhood in the very heart of Jerusalem some five minutes from the centre of the city," he added.

Palestinian leaders have nevertheless insisted it marks a snub to moves by the Middle East Quartet -- the United Nations, the European Union, the United States and Russia -- to restart talks between Israel and the Palestinians.

"With this, Israel is responding to the Quartet's statement with 1,100 'Nos,'" Palestinian negotiator Saeb Erakat told AFP Tuesday, shortly after the approval was made public. It was Israel's refusal to freeze building that prompted the Palestinian decision to seek UN membership in a bid to gain broader international support for a two-state solution.