I wish to hear the word "mom"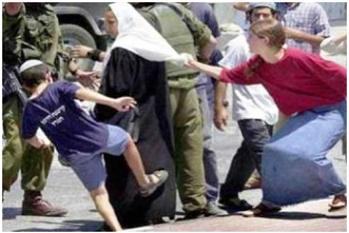 The world has favored women with a special day (March 8) to celebrate their economic, political and social achievements without any consideration to the one worth being honored. The one who bore the brunt of war and discrimination, struggled, and came under torture.
A mother who breastfed her children revolution and urged them to struggle and resist deserves a small pause from the world. She deserves to be assisted to break out of the quagmire of daily frustrations. She deserves "urgent steps" to be taken from international organizations to safeguard her basic rights and preserve her dignity.
At the time when women struggle for gaining rights and equality with men, the Palestinian woman dreams of reaching "freedom" as she lives with "death" every day. Every time she walks out of her home, she puts in mind that dying might be her fate.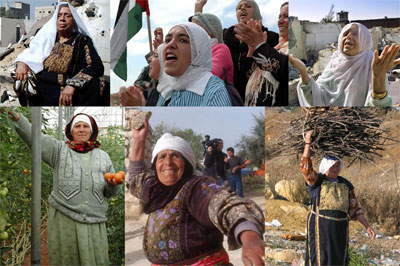 The Palestinian woman provided the teacher and the organizer who led resistance cells. She participated in several qualitative operations including martyrdom operations. She also stood long years behind Israeli bars facing the inhumane torturing and killing machine.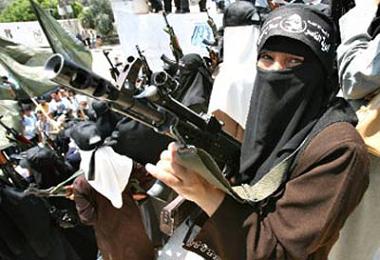 The Palestinian woman provided the unforgettable names like martyrs Dalal Mughrabi and Shadia Abu-Ghazaleh, Wafa'a Idris, Leila Khaled, Ahlam Tamimi and many others.
"Israeli jails were more like graves," one freed Palestinian female prisoner said.
«She wishes to hear
the word MOM»
Those were undoubtedly the graves for their hopes and aspirations. "While Amal Jomaa was suffering from uterus cancer another detainee was longing for her parents and family whom she hadn't seen or heard from for six years. A detainee wished to become a mother and hear the word Mom, a basic right that women aspire to," Somoud Karaja, who was freed lately in the October 18 swap deal between the Zionist entity and the Hamas resistance group, said.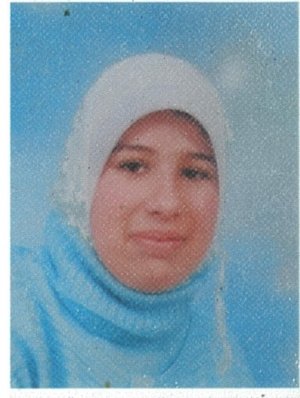 Freed Palestinian prisoner Somoud Karaja
"A Palestinian woman is worth being carved a statue for, more than any president or king," Karaja added. "You find her in every field, in politics or in resistance. She is the mother of martyrs, the wounded, and the prisoners."
Karaja, who was sentenced for twenty years for stabbing an Israeli occupation soldier at a Qalandia checkpoint in 2009, recalls her days in prison saying she needs another two years to talk about her observations.
She recounted an unforgettable incident she faced when Israeli soldiers were taking her to detention. Karaja tried to steal a look from under the blindfold glimpsing at the Dome of the Rock. "Its gleam made me forget myself, my parents, and everything. I even forgot that I was being detained and taken to an unknown place. I had a strange feeling." It is worth mentioning that Al-Aqsa Mosque is quarter of an hour away from Karaja's village Safa in Ramallah, but had not seen it- except on TV- since she was seven years old.
It's our right to live in this sacred land
"When I used to cross from north to south (from Damon territories to Ofer) on a bus, I used to look at our stolen land. It's us and our ancestors who planted these trees not the occupiers. How come a Zionist settler lives with all this insolence on my land? This feeling of you being the oppressor and them being the oppressed strangles you," Karaja said with clear bitterness.
Even after her freedom, the Israeli Mossad still summons Somoud Karaja and other freed detainees and threatens with prison should they do anything the Israelis deem unusual.
| | |
| --- | --- |
| | Bitter is the life of the Palestinians, bitter is the life of women in occupied Palestine. Coexisting with injustice and cruelty is intolerable, particularly in these occupied territories, where the tyrant is regarded as the oppressed and the downtrodden is treated as the oppressor. |