Hundreds of police flooded into downtown Los Angeles and Philadelphia early Wednesday to clear anti-Wall Street protest camps where dozens were arrested
Hundreds of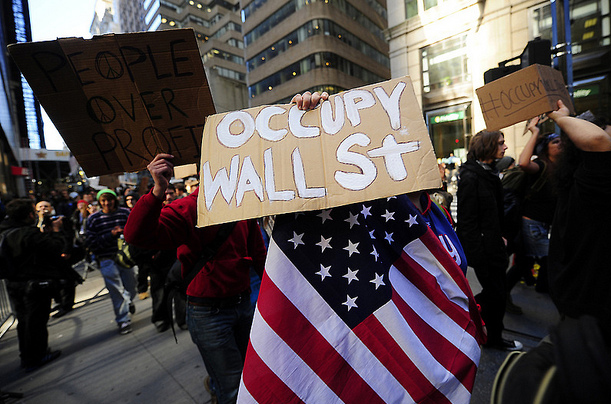 police flooded into downtown Los Angeles and Philadelphia early Wednesday to clear anti-Wall Street protest camps where dozens were arrested.

The latest moves targeting the two-month-old protest movement against corporate greed and inequality came days after announced eviction deadlines.

In Los Angeles, dozens of officers in helmets formed lines to seal off an area around the City Hall park camp, while others began arresting around a dozen protesters and leading them away handcuffed.

Police announced over loudspeakers called on people to leave the area "immediately" or face arrest and possible other actions.

After a couple of hours of anticipation about where the police would come from, a mass of helmeted LAPD officers burst out of the City Hall doors while others began arresting people on the lawn outside.
The CNS news agency said that rubber bullets had been fired during the initial confrontation, but later dropped the report.