Palestinian President 'condemns' attack on settlers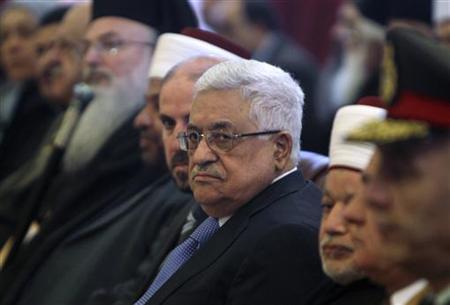 Not only Palestinian President Mahmud Abbas decided to "condemn" another heroic operation carried out by the Resistance fighters, but he even decided to stand at the side of the enemy and slam the operation as inhuman and immoral.
Abbas claimed on Monday the killing of a settler couple and three of their children was "inhuman" and told the Israeli enemy he was determined to help catch those responsible.
"This was inhuman and immoral. We deplore this incident, without a doubt. It is an abomination," Abbas told Israel Radio. "I can't imagine a four-month-old child murdered," he said, speaking in Arabic. "Children, of all things ... Any person who has a sense of humanity would be pained and driven to tears by such sights."
Israeli Prime Minister Benjamin Netanyahu had complained that Abbas's administration insufficiently condemned the attack and even encouraged such bloodshed through "incitement" in official Palestinian forums.
Netanyahu said on Sunday that "alarming incitement in Palestinian schools, mosques and media" had prepared the ground for the Itamar attack. But Abbas rejected the allegation, saying his Palestinian Authority was "the only place in the Arab and Muslim world" where the government set weekly guidelines for mosque sermons. "If a sermon is incitement, it is stopped. If it is not incitement, they can go ahead," he said.
Abbas said he had telephoned Netanyahu to offer "condolences" as well as help from in solving the Itamar attack. "Had we had advance intelligence, we would have prevented this," he said. "We want to know who did this. We hope to get results and identify the perpetrator and bring him to justice."