From the "Resistance Party" to "Weapons Party"… this is how Al-Mustaqbal Party Steered the Wheel
Israa Al-Fass

From the "Resistance Party" to "Weapons Party"… this is how Al-Mustaqbal Movement Steered the Wheel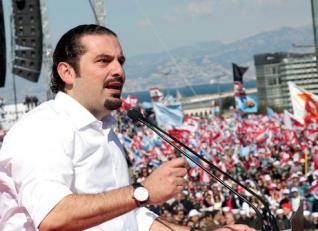 The Party that claims it is sewing up a whole sect which wasn't but in the forefront in resisting any occupation, wasn't embarrassed by its announced positions even though it might intersect with those of the enemy of the region, the homeland, and the Ummah (nation).
In favor of exported goals and purposes, Al-Mustaqbal (Future) Movement couldn't bear more the appellation of Resistance, so that it publicized a new title that contributes to "burning awareness"…
Al-Mustaqbal Movement, running up the "Lebanon is First" slogan, frankly announces its weapons refusal, even those stored to be used in the huge battles against the country's enemy. It never hesitates to express its worries from employing weapons inland, but which weapons does it mean specifically? And what about the armament processes and training camps it is managing?
Hezbollah possesses a mysterious missile arsenal, but the battles Hezbollah had fought against "Israel" undertaking it gross losses were able to reveal some of its secrets. According to foreign estimations, the Resistance has enough and long-distance missiles to cover every point in occupied Palestine, which threatens the whole enemy's entity. In every occasion, Al-Mustaqbal Movement recalls the May 7, 2008 events, noting that this weapon might be employed inland. Futurists don't talk about light and medium-weapons, yet they permanently talk about the whole Hezbollah missile arsenal and about "Fajer, Raʽed, and Zilzal" rockets that can impossibly be used in inland battles.
Out of targeting Resistance and aggravating fierce doctrinal speeches, Al-Mustaqbal Movement introduces itself as the seeker for promoting national fusion, developing the sense of patriotism, establishing the state of law and institutions, and involving youth in the political life, but how did the 'Future' virtually translate these goals into actions?
Jumblatt Vouched presence of Al-Mustaqbal Fighters, Geagea Bought them Ammunition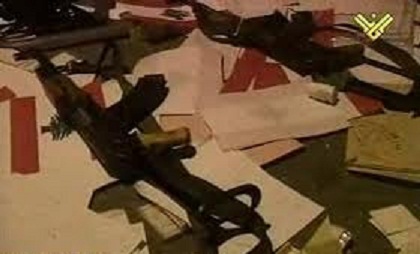 In May 7, 2008, Hezbollah neither invaded nor broke into Beirut. Hezbollah also didn't direct its weapon against civilians in the doctrinally and politically interlocked capital. Hezbollah's Deputy Secretary General Sheikh Naem Qassem explained that May 7 events weren't but a response to what happened in May 5 upon targeting the telecommunication network belonging to the Resistance. "Al-Mustaqbal Movement spread in the apartments and buildings west Beirut 3000 armed members who started shooting after they threatened the General Workers' Union march and banned it from taking place on Al-Mazraʽa Street otherwise it will be bombed with RPG shells. Security Forces informed us and the Union, and then the march was cancelled. Later on, we were surprised by fire coming out from some quarters, we had to take a position, but we were keen not to spread disorder. Few hours later, clashes stopped after we were defending ourselves and didn't attack anybody," Sheikh Qassem added.
Sheikh Qassem's words were documented at the same day by some scenes casted on local channels that exposed the weapons the Lebanese army confiscated from the Al-Mustaqbal Movement offices that were stored to be used in guerrilla wars. That day, according to some information, Saad Hariri recruited thousands of fighters from Akkar under the title of security companies, ostensibly to protect political figures, but he trained them and prepared them for a battle to come!
The unguaranteed ally, Progressive Socialist Party Leader Walid Jumblatt confirmed the mentioned information, announcing in a private meeting attended by the Druze Sheikhs that his ally Saad Hariri: "Brought 1000 persons from Akkar and they didn't hold out for 15 minutes."
In addition, Wikileaks uncovered that the Lebanese Forces Leader Samir Geagea told the U.S. Chargé d'Affaires Michelle Sisson that along with the Director General of the Internal Security Forces, the Futurist Major-General Ashraf Rifi, Geagea bought "ammunitions from other countries" for the "Future" militias and Jumblatt fighters to confront Hezbollah.
Al-Manar website will unveil information about the Al-Mustaqbal Military Official, training camps, and armaments in Part 2 of this report…
Translated by: Zeinab Abdallah
To read the Arabic version of this article, click here