Egyptians flock to polls to vote in historic referendum on political reform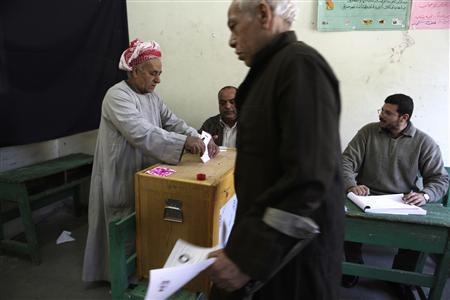 Egyptians flocked to the polls on Saturday for the first time since President Hosni Mubarak was toppled to vote in a referendum on political reform marred by an attack on presidential candidate Mohamed ElBaradei.
Youths pushed and hurled missiles at the former head of the UN nuclear watchdog as he tried to vote in the constitutional referendum which will determine how quickly Egypt can hold elections. "We don't want you, we don't want you," chanted the crowd of about 60, many of them teenagers. "I went to vote with my family and I was attacked by organized thugs," ElBaradei wrote on Twitter. "Top figures of Mubarak's regime still at large and undermining the revolution," he said.
Observers said there appeared to have been an unprecedented turnout for the first Egyptian ballot in living memory whose outcome was not known in advance.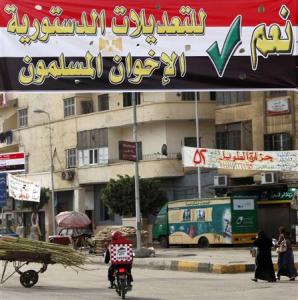 Voters were being asked to approve or reject proposed reforms drafted by a judicial committee appointed by the country's military rulers, who have pledged to hold early elections.
The referendum has divided Egyptians between those who say the constitution needs to be completely rewritten and others who argue amendments will suffice for now.
The Muslim Brotherhood has backed the amendments, setting it at odds with secular groups and reform advocates including ElBaradei and Arab League chief Amr Moussa, who is also a presidential candidate.
Remnants of Mubarak's National Democratic Party (NDP) have also said they support the amendments. Reformists see members of the party as one threat to the deep changes they are seeking.