Ivory Coast's Laurent Gbagbo's forces attack rival's base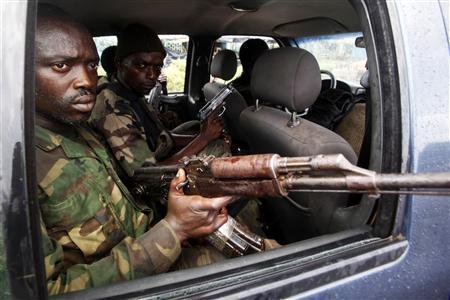 Forces loyal to Ivory Coast incumbent leader Laurent Gbagbo have stepped up a counter-attack on presidential claimant Alassane Ouattara by firing on his hotel headquarters in Abidjan, what pushed residents in the besieged Ivorian commercial capital to come out on Sunday in numbers not seen in the past 10 days due to heavy fighting, taking advantage of a lull in the bloodshed to replenish their food and other supplies.
One resident of the area told AFP by telephone Sunday that "between 200 and 300 people have left" in fear for their safety. "It was terrible. If you had heard that (the attack), you would not have stayed here," another said. "Since that ended, people started packing their bags. They are leaving with all their things," she said. The woman said she had heard new gunfire on Sunday, although it could have been warning shots, and four-wheel-drive vehicles carrying armed men had entered the area but she did not know who they were.
Meanwhile, the US State Department condemned the attack on Ouattara's hotel, saying in a statement that Gbagbo's perceived attempts at negotiation last week were nothing more than a ruse to regroup and rearm. "Gbagbo's continued attempt to force a result that he could not obtain at the ballot box reveals his callous disregard for the welfare of the Ivorian people, who will again suffer amid renewed heavy fighting in Abidjan," the State Department said.
For his part, a UN spokesman in Abidjan said Saturday's attack on the Golf Hotel, which Ouattara has made his base since the election, involved heavy weapons that appeared to have been fired from Gbagbo's heavily defended residence. "This was not a fight, but a direct attack by Gbagbo's forces, who fired RPGs (rocket-propelled grenades) and mortar rounds, from positions near Gbagbo's residence, at the Golf Hotel," said UN spokesman Hamadoun Toure. He said one UN peacekeeper had been hurt, and that U.N. forces had responded by firing on those positions.
Gbagbo's spokesman Ahoua Don Mello denied that Gbagbo's forces had attacked Ouattara's headquarters and said the incumbent leader was calling on his supporters to mount resistance against French forces. "President Gbagbo called for resistance against the bombing and the actions of the French army in Ivory Coast, because ultimately it is the French army that attacked us," Don Mello said in a statement.
Saturday's attack was the first on the hotel since the start of the political crisis, although it has been under siege from the pro-Gbagbo Defense and Security Forces (FDS).
ABIDJAN PORT SECURED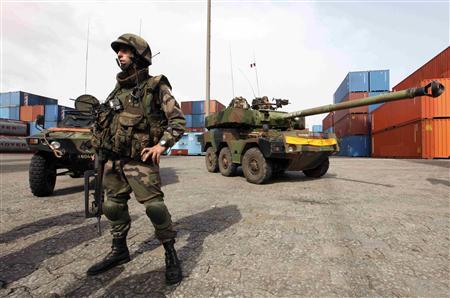 French soldiers supporting the UN mission in Ivory Coast and backing Ouattara's claim to the presidency secured Abidjan's port on Saturday. But they said the central neighborhoods of Cocody and Plateau were still being fought over.
French helicopters clashed with Gbagbo's defenders early on Saturday during a failed attempt to rescue diplomatic staff trapped by the fighting in Cocody. British and other diplomats were later evacuated, a British Foreign Office spokesman said.
The BBC said bullets had hit the British Embassy and a mortar round crashed into the garden.