Ivory Coast's Laurent Gbagbo arrested...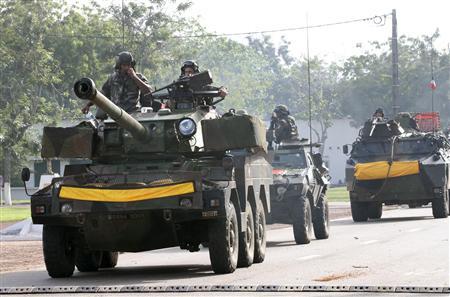 Ivory Coast's Laurent Gbagbo was arrested on Monday after French armored vehicles closed in on the compound where he has been holed up in a bunker.
A column of more than 30 French armored vehicles moved in on Gbagbo's residence in central Abidjan after helicopter gunships attacked the compound overnight.
The development was confirmed by France's ambassador Jean-Marc Simon who told AFP that troops loyal to Ivory Coast leader Alassane Ouattara captured his besieged rival Laurent Gbagbo in Abidjan. "Laurent Gbagbo was arrested by the Republican Forces of Ivory Coast, and taken to the Golf Hotel," he said, referring to the internationally-recognized president's fortified base camp in the city.
Earlier, witnesses had reported seeing pro-Ouattara forces entering Gbagbo's besieged residential compound, while French and UN armoured vehicles deployed on a road leading to the complex.
But Toussaint Alain, a Gbagbo adviser in Paris, had told Reuters that French special forces had detained Gbagbo after breaking into the compound with tanks. "Gbagbo has been arrested by French special forces in his residence and has been handed over to the rebel leaders," Alain told Reuters in Paris.
For his part, Gbagbo's spokesman in Ivory Coast Ahoua Don Mello told Reuters that "President Laurent Gbagbo came out of his bunker and surrendered to the French without opposing resistance."
Affoussy Bamba, a spokeswoman for Ouattara, told Reuters in turn that Gbagbo has been arrested. He said Gbagbo had been taken to the Hotel Golf in Abidjan, where Ouattara has had his headquarters since the presidential election last November.
SARKOZY, OUATTARA TALK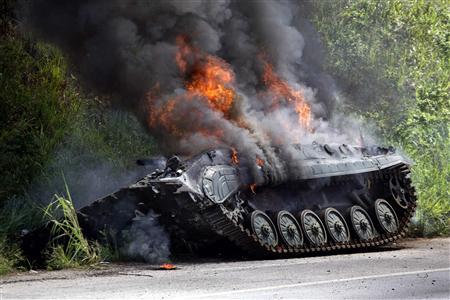 French President Nicolas Sarkozy and his Ivory Coast counterpart Alassane Ouattara talked at length on the phone just after the arrest of Gbagbo. "The French president has just held a long conversation with President Ouattara," said an official in Sarkozy's office, without providing details of the conversation.
Meanwhile, French Interior Minister Claude Gueant said Monday that the capture of Gbagbo will finally bring peace and prosperity to the west African country. "After the misfortunes that this country suffered, it will finally enjoy peace and regain an economic boom. It deserves it," Gueant said in Luxembourg after a regular meeting of European Union interior ministers.

GBAGBO ALIVE AND WELL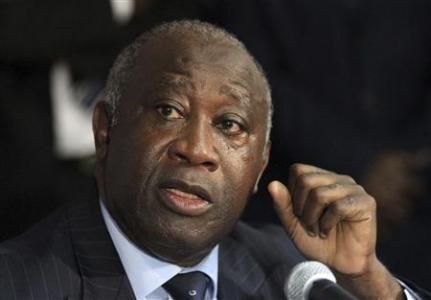 Ivory Cost's UN envoy Youssoufou Bamba reported that Gbagbo is "alive and well" after his detention and will now be put on trial. "Mr Gbagbo was arrested, he is alive and well and he will be brought to justice for the crimes he has committed," the envoy said.

"The nightmare is over for the people of Ivory Coast, there is much celebration. He is now being held in a safe place for the next steps to put him on trial," Bamba said.